Ghana
Ghana dating guide advises how to pick up Ghanaian girls and how to hookup with local women in Ghana. Travel, enjoy and have fun with hot single girls and you might even meet the love of your life. Read more on how to date Ghanaian women, where to find sex and how to get laid in Ghana, Africa.
In the sub-region of West Africa and situated along the Atlantic Ocean and the Gulf of Guinea is the country of Ghana. Officially known as the Republic of Ghana it is bordered by the Atlantic Ocean and the Gulf of Guinea in the south, Togo in the east, Burkina Faso in the north, and Ivory Coast in the west. In the Soninke language Ghana refers to "Warrior King." On March 6, 1957 the country of Ghana gained its independence from the United Kingdom. Prior to this the country had been known as the British Gold Coast since the 1900s. In addition, the country of Ghana is home to some of the most beautiful and most attractive women in Africa and in the world.
Ghana Top 10 Overview:

Chance of picking up girls: 4 / 5

Picking up at daytime: 3 / 5

Picking up at nighttime: 4 / 5

Looks of girls: 4 / 5

Attitude of girls: 4 / 5

Nightlife in general: 4 / 5

Locals' English level: 4 / 5

Transportation: 4 / 5

Budget per day: US$100 - $700

Accommodation: US$50 - $500
Ghanaian Girls
The girls in Ghana are known for their talent and outgoing nature. You can find them easily succeeding in business, sports, and the arts. The reason why the girls of Ghana tend to be so aggressive and determined could be attributed to their excellent education system. Apart from the government providing students in Ghana with the option to pursue vocational or general education, they also encourage parents to send their children to school. This support from the government of Ghana has led to almost 95% enrollment of school children in Ghana making it to have one of Africa's highest enrollment rates. From the above, it is easy to see that the women of Ghana are not just well educated but they are also very knowledgeable and well informed. They keep abreast of events that are happening around the world and can discuss intelligently on a wide range of issues. The women of Ghana enjoy the company of tourists and expatriates. Their open-minded and adventurous personalities would be very appealing to any first-time visitor to the country of Ghana. They are very friendly and approachable and do not put up any false airs. When it comes to the physiques of the women of Ghana any man would find them to be very attractive and very beautiful. The women of Ghana are known to have dark-skinned complexion. There are also those who are light-skinned but this would most likely be as a result of bleaching or mixed parentage. Their facial features are delicate with soft jawlines, luscious lips, and medium-sized noses. Two major physical traits of the women of Ghana are their prominent backsides and huge breasts. The women of Ghana are reputed to be amongst those to have the largest feminine assets in the entire continent of Africa. Any man who visits this country would not only be drawn to their flirtatious nature, but also their beautiful smiles, friendliness, and good fashion taste.
| | |
| --- | --- |
| | Looks of girls: 4/5 |
There is no doubt that the women of Ghana are very beautiful. They stand out with their natural endowments of prominent backsides and huge breasts, lovely smiles, and shiny ebony skin complexions. These all combine to make them irresistible to men. The above rating justifies the looks of girls in Ghana.
| | |
| --- | --- |
| | Attitude of girls: 4/5 |
The women of Ghana are very approachable. They are also very good at keeping a conversation with you because they are well educated, well-informed of happenings around the world, and are genuinely interested in meeting tourists and expatriates. All men would find pleasure in the company of the women of Ghana. The above rating is a testament to the attitude of girls in Ghana.
Where to Get Sex Now
It is easy to get sex online in Ghana. You just need to find the best available girls. See Girls Online Here!
How to Pick Up Girls
You would not need to spend too much time strategizing on how to pick up girls in the country of Ghana. These girls are very sociable, open-minded and approachable. They would be willing to hang out with you if they feel that you can satisfy their emotional and sexual needs. So you should be ready to demonstrate that you are the best man for them in the way you talk and address them. Complement her beauty and her sense of fashion. Talk about what she does for a living. Make her feel special and she would open up to you.
| | |
| --- | --- |
| | Chance of picking up: 4/5 |
Your chances of picking up the horny girls of Ghana are quite good. Once you can gain their trust and confidence they would willingly open up to you and talk about themselves. In addition, they are open-minded and very friendly. You only need to work on your delivery and charm to win them over. The rating given indicates the chances of picking up these women.
Tips for Daytime
If you choose to engage in the daytime dating game in the country of Ghana you might run into some difficulties. The reason is because most of these women of Ghana are always busy either at their work, business, or school. They take their daily activities very seriously and are tend to always be busy. This is why it would be rare for you to be able to woo them during the day time. However, your luck might increase if you target them at daytime events which are always holding during the weekend. If you are lucky enough to get a hold of them there and then you should be ready to enjoy their company. To get more details on how to approach the women of Ghana continue reading.
How to approach the girls?
Approaching any of the girls of the country of Ghana would not be difficult. What might be a challenge would be to keep them engaged and interested in you. As stated earlier, these women of Ghana tend to be well read and very informed. And they are also successful in their own right. What they need in a man is basically someone who would satisfy their sexual and emotional needs. If you do not look suitable enough then they might become disinterested in you. This is why your appearance would matter a lot. Ensure that you dress properly before you approach them. Take care to groom yourself, shave, and act pleasantly around them. They tend to regard your gentlemanly acts as a snap shot of how you would handle them in bed. The good thing is that they tend to give tourists and expatriates a big chance to prove their worth around them. So if you are a tourist you should not waste your chances whenever you are around the women of Ghana. Remember that to them it is the little things you do and say that would matter. Treat their friendliness and open-minded attitudes with respect. They would admire you if you can make them laugh. They would also treasure your company if you are of good behaviour and not offensive or aggressive towards them.
| | |
| --- | --- |
| | Chance of picking up at daytime: 3/5 |
You have slim chances of picking up a woman in Ghana during the daytime. However, your luck could become brighter if you succeed in meeting them during daytime weekend events. The rating above is a representation of just how lucky you could get in the daytime.
Best Places to Meet Girls
Ghana as a country is a really lovely place to visit. It is well known for its secluded beaches, old forts, national parks and nature reserves, and diverse wildlife. Apart from the various attractions, tourists would also enjoy the all-year round warm and tropical climate. Testimonials to the slave trade exist in its coastal towns of Cape Coast and Elmina. Several of these old architectural edifices are the best places to meet the women of Ghana. They come to these spots to relax and unwind after a long week at work or school. In addition, you might consider visiting their shopping malls, nightclubs, and restaurants to meet more of their lovely women.
Here is a list of the best places to meet the women of Ghana:
The Studio Arts Centre in Accra
ANO Centre for Cultural Research in Accra
Makola Market in Accra
St. George's Castle in Elmina
Prempeh II Jubilee Museum in Kumasi
Jamestown in Accra
Mole National Park in Accra
Kejetia Market in Kumasi
Cape Coast Castle in Cape Coast
Wechiau Hippo Sanctuary in Accra
Kakum National Park in the Central Region
Labadi Beach in Accra
National Museum in Accra
Lake Volta and the Wli Falls in Ashanti Region
Busua Beach in Accra
Kintampo Waterfalls in Accra
Kwame Nkrumah Mausoleum in Accra
University of Accra in Accra
If you are interested in meeting the women at any of the UNESCO World Heritage Sites that exist in the country of Ghana you can check them out at the following:
The Ashante Traditional Buildings in the Ashanti Region in and around Kumasi
Castles and Forts along the Ghanaian coast
Tips for Nighttime
The nighttime in the country of Ghana is very interesting and exciting. It is characterized by loud music, a lot of dancing, drinking, eating, and partying. It is common to discover musical concerts holding in the evenings and nights in Ghana. Also there are several clubs where you are bound to encounter the beautiful women of Ghana. At most of the venues of these events there are always a lot of food to eat comprising of the local dishes and continental ones. There is never a shortage of what to drink from their numerous local brews to international brands of beer and wine. Your dressing should be casual when going for any of the nighttime events. You just might be lucky to find a beautiful woman of Ghana who wants to have sex with you after all the partying and drinking. This is why you must ensure that you have already booked a hotel reservation nearby.
| | |
| --- | --- |
| | Chance of hooking up at nighttime: 4/5 |
In the country of Ghana nighttime offers you the best chances of getting hooked up. The women here derive a lot of joy and pleasure when they party at night with any man they choose. You also have high chances of having some great sex afterwards.
Best Nightclubs to Meet Girls
The nightclubs of Ghana are a place of fun and excitement. You would fall in love with the ambiance, the music, the drinks, and, of course, the abundance of horny dark-skinned women of Ghana. They would surely get your attention by dancing and twerking their huge backsides in a very seductive manner.
If you are focused on getting in touch with the women of Ghana in the nighttime then your best bet is to approach them at their nightclubs. The best nightclubs in the country of Ghana are as follows:
Carbon Nightclub in Accra
Firely Lounge Bar in Accra
Rockstone's Office Nightclub in Accra
One2One Bar at the Movenpick Hotel in Accra
Plot 7 Lounge Club in Accra
The Duplex Nightclub in Accra
| | |
| --- | --- |
| | Nightlife in general: 4/5 |
The nightclubs of the country of Ghana are full of excitement and life. The women of Ghana are always found here enjoying their dance, meals, and drinks. The above rating justifies the point being made here.
Mature Ladies and Cougars
Even though the women of Ghana love to get married as early as possible, there are still those who do not subscribe to such a view. Rather, this particular set of women from Ghana would choose to postpone getting married in order to attain their career and business goals. This is why it is possible to run into cougars, mature ladies, and divorces in the country of Ghana. Such women love to meet with younger men for sex.
Regions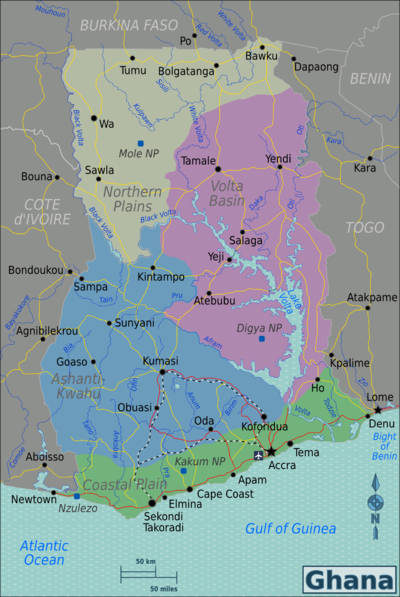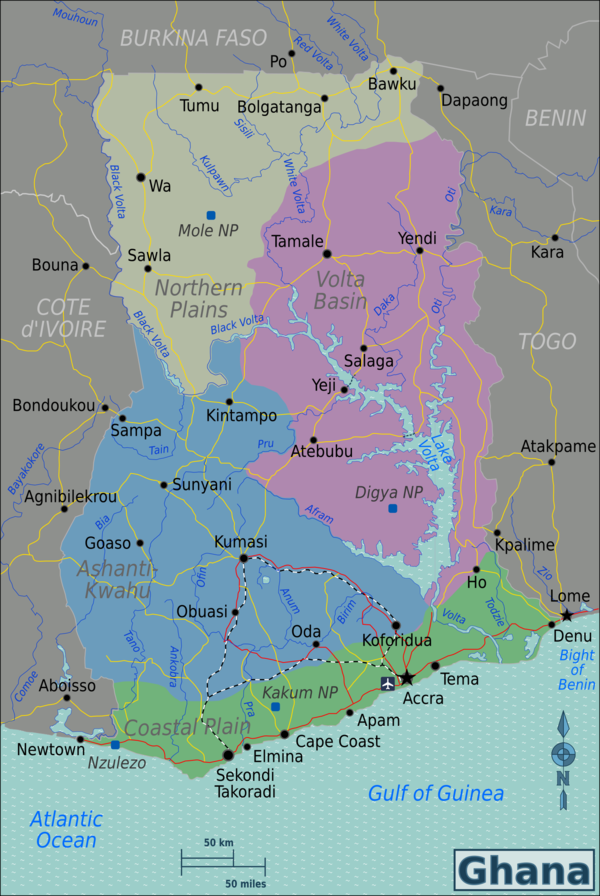 Coastal Plain (Accra, Apam, Cape Coast, Elmina, Kakum National Park, Kokrobite, Nzulezo, Sekondi-Takoradi, Ada)
The Gulf of Guinea coastal area with the capital city, several forts, and the best preserved rainforest in the country.
Volta Basin (Tamale)
The massive Lake Volta, the river system that feeds it, and border crossings to Togo.
Cities
Dating
When visiting Ghana, dating can be a fun and interesting experience. AdultFriendFinder.com, lets you meet local members in Ghana and get to know them on a personal basis before you arrive. It just takes a few minutes, you simply create an account, upload a few images and tell a little about yourself. Since time in your destination may be limited, get to know each other's desires beforehand so when you do meet, you can skip the awkward introductions and start having some real fun.
Top Dating Tips
You should be willing to spend money when you plan on having a memorable dating experience in Ghana. However, the money you would be spending would be on taking your woman to the best clubs and events. The women of Ghana believe in being treated well like the black queens that they are. They would not expect you to pick up all of their bills because most of them are successful in their chosen endeavours. But when it comes to dating they expect you to be a gentleman and treat them right. In return you can expect the best companionship and wonderful sex from them. Ensure that you are punctual to your dates with the women of Ghana. You should dress properly for the occasion. It would also not be out of place to come with a gift like a bottle of perfume or a box of chocolates.
Relationships and Love
Thousands of single women in Ghana are searching for a partner and potential future husband. Check out an ultimate guide for dating local girls, relationships, love and marriage: Relationship & Love Guide to Ghana
Online Dating
The country of Ghana is well advanced when it comes to information technology. This is why the women of Ghana are at the forefront of the latest dating websites and apps. If you want to connect with the beautiful women of Ghana some of the best dating apps you can use are:
Tinder – a vast majority of the women of Ghana make use of this dating app to connect with the men that they desire. It is very popular in the biggest cities of Accra and Kumasi.
Badoo – this dating app works on your location in the country of Ghana by revealing anyone who works or lives near you. You can also find people on the basis of their age, location, and gender.
AfroIntroductions – you can easily match with the women of Ghana using this dating website because it is very popular in this country.
BBWCupid – you can connect with attractive women of Ghana by using this dating app.
Meet4U – this dating app is getting a lot of traction in the country of Ghana. A lot of their women love to use it to connect with men of their choice.
HitWe – the HitWe dating app connects beautiful women of Ghana to their love interests within Ghana and in other countries.
Live Cam Dating
Are you looking for virtual satisfaction in Ghana? Chat with live web camera models and find the best girl for your needs. There are thousands of girls online 24/7 waiting for you: Live Cam Girls
What Kind of Guys Have the Best Chances
The women of Ghana are attracted to men who have specific attributes. Firstly, you should be willing to spend money because the women of Ghana love men who are rich. Secondly, you should be ready to complement her with on her beauty, dress sense, and hairstyle. Thirdly, you should behave like a gentleman and be well-mannered. Do not expect to get the best responses from the women of Ghana if you are aggressive or offensive.
Risks while Gaming
The major risks that exist when gaming in the country of Ghana is the possessive nature of their local men towards any woman they have interest in. It is advisable you avoid getting into any altercations with such locals. Do not limit yourself to a particular woman of Ghana who is already taken. There are several others who are single and willing to hook up with you. So as soon as you discover that the woman you have interest in is already taken move on to one that is still single.
How to Get Laid as Soon as Possible
Visiting any of their nightclubs is the fastest way to get laid in the country of Ghana. These are the locations which are reputed to attract the horniest women in the country of Ghana. Wild sex is always on the cards once you succeed in approaching them here.
Gold Diggers and Sugar Babies
Ghana is full of hot girls looking for a mutually beneficial hookup with travellers. There are lots of girls who don't charge by the hour but who will do anything for a guy who is willing to help them pay their bills. If you are looking for a more personal and less transactional alternative to escorts, a good place to find these sexy open-minded girls in Ghana is SecretBenefits.
BDSM
Looking for a new bondage partner while traveling? ALT.com is a community of like-minded people with members around the globe. Our members are interested in submissive sex, power exchange, locating persons for new slave roles, erotic BDSM, bondage & fetish sex, as well as live sex dates. Find thousands of play partners for whatever your fetish may be; bondage, foot, cockold, spankings, role-play, electric or water play, sadism and masochism all while traveling in Ghana.
Swinging and Naturism
The women of the country of Ghana enjoy sex a lot. They are also very adventurous in bed. Although the country has continued to have a high influx of tourists from all over the world, they do not engage in naturism and swinging here. There are also no nude beaches in the country of Ghana.
Costs of Living
The country of Ghana is one of the most expensive to live in. In fact, most tourists here are shocked to discover just how much it costs to live in this country. Below are some of the expenses you should expect to incur whenever you visit the country of Ghana:
| | |
| --- | --- |
| | Single traveler's budget per day: US$100 - $700 |
If you are travelling all by yourself to Ghana at least 100 USD is going to be spent each day by you. You should have a budget of at least 700 USD if you want to enjoy some of the numerous luxuries in the country.
| | |
| --- | --- |
| | Accommodation per night: US$50 - $500 |
If you travel to Ghana you can get dormitories and hostels that cost about 50 USD. If you love to enjoy luxuries while you travel then you should expect to spend up to 500 USD on accommodation on each night
| | |
| --- | --- |
| | Beer in a grocery shop: US$2 - $4 |
It costs at least 2 USD and not more than 4 USD to buy beer from a regular grocery.
| | |
| --- | --- |
| | Beer in a bar or restaurant: US$4 - $8 |
The cost of beer in a restaurant increases to 4 USD when you buy them in a restaurant. You can expect to spend as much as 8 USD if you want to drink international brands of beer.
| | |
| --- | --- |
| | Meal in a restaurant: US$50 - $150 |
You can spend as much as 50 USD if you have your meals in fast-food restaurants. As much as 150 USD can be spent while eating in any of their high-end restaurants.
Accommodation
When you compare the cost of accommodation in Ghana to other African countries you would discover that it is very expensive. 50 USD is normally charged by most dormitories and hostels. As much as 300 USD can be spent each night in a 3-star hotel. The best luxurious hotels in Ghana charge up to 500 USD each night.
How to Get There and Move Around
Transportation in the country of Ghana is accomplished by water, air, rail, and road. Their road networks tend to be better than those of most cities and countries in Africa. The options for transport are explained below:
By air:
The country of Ghana has one international airport known as the Kotoka International Airport. It is located in the capital city of Accra. This airport caters for all international air passenger and air cargo transport into and out of the country. There are also eleven other local airports located inside the country.
By bus:
Buses are a popular means of transportation within the country of Ghana. However, tourists would find them uncomfortable because they are old, congested, and very tight to sit in. They are also not safe to patronize because of pick-pockets.
By car:
The country of Ghana has officially approved taxis. These enable easy and convenient movement throughout the wide road network in the country. You can also patronize private taxis and ride-hailing services offered by Taxify and Uber.
By train:
The railway line in the country of Ghana consists of national rail lines that are operational only within the boundaries of the country. There are recent plans to revamp the Ghana Railway Company and the Ghana Railway Corporation operations to improve their viability and attractiveness for participation by the private sector. The Ghana Western Route which connects Cape Coast, Sunyani, and Sekondi-Takoradi to Kumasi and the Ghana Eastern Rail Line that connects Koforidua to Kumasi are the two major rail routes in the country of Ghana.
By boat:
The country of Ghana has two ports at Tema and Takoradi which handle the imports and exports to and from the country. The inland water transportation comprises of passengers moving by water taxis or ferries, and cargo moving on lakes and rivers. Their Volta Lake has an active ferry transportation system.
Visas:
It is mandatory that any visitor who is not a citizen of a country in the ECOWAS sub-region must apply for a tourist visa before travelling to the country of Ghana. Such visas are obtainable from any of their embassies. A yellow fever vaccination certificate is also expected to be produced at the point of entry.
Digital Nomads and Remote Work
The country of Ghana is an ideal location for digital nomads. Their internet connectivity speeds average 7 mb/s. Tourists would enjoy staying in any of their biggest cities but would have to bear with the high costs of living there.
Internet and Mobile Operators
In its biggest cities in the country of Ghana there is stable internet connectivity. However, the speed of connection which peaks at about 7 mb/s is quite slow. The biggest operators of telecom in the country are:
Tigo
Airtel
Globacom
Vodafone
MTN
Blu
Surfline
Busy
Gambling and Casinos
There is proper regulation of casinos and gambling in the country of Ghana. You can find numerous sports betting, casino gambling, lotteries, and land-based casinos here. Online betting has equally become popular because of the increase in the use of the internet. The most famous casinos in the country are:
Millionaires Casino in the Golden Tulip Hotel in Accra.
La Palm Casino in La Palm Royal Beach Hotel in Accra.
Weed and Drugs
It is illegal to possess or use weed and narcotic drugs in Ghana. You could get arrested, fined, and imprisoned if you are caught using or in possession of any of them.
Health, Fitness, Gyms and Massage
There are good fitness centers in the country of Ghana. Most of them are owned by local fitness-business enthusiasts. There are also a couple of foreign franchises as well. Their health system is also reputed to be of a high standard. If you love to have massages you are going to enjoy their numerous spas and resorts available.
STDs and HIV
Even though the prevalence of HIV/AIDs is reducing among the local population it would be advisable that you engage in safe sex at all times. Whenever you want to have sex in the country of Ghana make sure that you are always protected.
Stay Safe
Ghana is a very safe, stable country with relatively low crime levels compared to other West African countries. Take sensible precautions but be assured it is quite safe.
Bywel's bar in Osu is a frequent hangout of expats on Thursday nights meaning that it is target for muggings. Be sure to leave in a large group and enter a taxi immediately upon exiting the bar.
While female homosexuality is legal, male homosexuality is illegal.
Cases have also been reported of people snatching mobile phones in the streets. Avoid using your mobile phone out in the open if you do not absolutely need to. You may run the risk of having someone snatch it from you.
See Also