Belgrade
Belgrade dating guide advises how to pick up Serbian girls and how to hookup with local women in Belgrade. Travel, enjoy and have fun with hot single girls and you might even meet the love of your life. Read more on how to date Serbian women, where to find sex and how to get laid in Belgrade, Serbia.
Belgrade is the capital and largest city of Serbia. It is positioned at the confluence of the Sava and Danube rivers, and it has a population of over 1.7 million people and is also the largest city on the Balkan Peninsula. Due to such a good geographical position, the city itself has been a part of very turbulent history that reaches deeply into the past. Four centuries before the Christ, this area was populated by the ancient Celts. Later, at the time of ancient Romans, this city was known by the name of Singidunum, and the remains of those times are still visible on the Old Kalemegdan Fortress. After that, the city was alternately occupied by both Osmans and Austrians. After Serbia was declared independent, the Belgrade got its name and status and it remained like that until the present. Events of the World War 1 and World War 2, and also the political events that occurred in recent history have left a deep mark on the architecture of Belgrade, and the way which this city lives. Regardless of its turbulent and rich past, the Belgrade is a warm and welcoming place, and everybody who comes for a visit it will not regret that decision.
Belgrade Top 10 Overview:

Chance of picking up girls: 4 / 5

Picking up at daytime: 4.5 / 5

Picking up at nighttime: 3.5 / 5

Looks of girls: 4.75 / 5

Attitude of girls: 4 / 5

Nightlife in general: 5 / 5

Locals' English level: 4 / 5

Moving around the city: 3.5 / 5

Budget per day: US$20 - $80

Accommodation: US$7 - $60
Girls in Belgrade
Depending on their age, most of the girls around Belgrade are very open to doing almost anything that they see as a fun thing. You could see a lot of them just walking around with their friends and having a good time, no matter what time or a day of the week it is. Most of them are very well-educated and speak English, and therefore you will have no problems with communication. When it comes to some other stereotypes, like music or dressing preferences, you will find a lot of different chicks around here. If you are into those cute gothic redhead chicks or tall barbie-like blondes, or maybe those ladies wearing long dresses and hats, you name it, they have it all, and they are all very attractive and good-looking!
| | |
| --- | --- |
| | Looks of girls: 4.75 / 5 |
Most of the girls in Belgrade, over 90%, are Serbian ethnicity and therefore are very tall, around 5'7" on average, and they are the full package, from top to the bottom. Most of them are brunettes with dark eyes, but you will see more blondes around here than anywhere on the Balkan. They really take a great care of their bodies and are very pretty when it comes to the facial appearance. As mentioned, they are all quite tall and slim, and you will rarely find overweight chicks around here.
| | |
| --- | --- |
| | Attitude of girls: 4 / 5 |
Girls, and people here, in general, are very proud of themselves, and they are very keen on leaving a good impression, especially when it comes to strangers. Most of them are really liberal and would not mind having a male company even if they are in the group of 2-3 chicks at the moment. They are almost always warm and welcoming, and would really take their time if you are in need of any sort of help.
Where to Get Sex Now
It is easy to get sex online in Belgrade. You just need to find the best available girls. See Girls Online Here!
How to Pick Up Girls
| | |
| --- | --- |
| | Chance of picking up: 4 / 5 |
Picking up girls in Belgrade should not be too hard for foreigners as there are tons of fast food restaurants, coffee bars, and clubs. Girls and women here, in general, are very open-minded and like to meet new people almost all the time. By far, Europeans of any country would have quite a successful time in Belgrade, especially during the summer since the girls are much more relaxed and open to talking with strangers during the hot days.
Tips for Daytime
| | |
| --- | --- |
| | Chance of picking up at daytime: 4.5 / 5 |
Daytime is the perfect chance to hook up with girls, as the streets are literally flooded with them walking around the malls, squares, and bars. If you are into younger chicks, you can also check some of the parks in front of universities, as a lot of them are hanging around those places during the day. The best case scenario is you approaching a girl during a day, getting to know each other a bit, and then kindly inviting her to join you for a drink on that evening.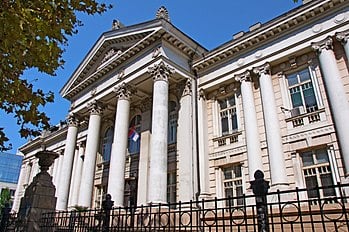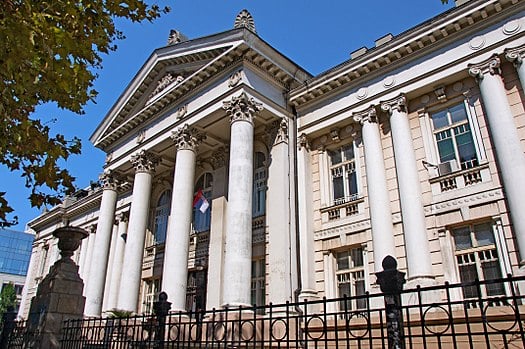 Best Places to Meet Girls
We would highly recommend you checking the Republic Square which is the sole center of the city, Old Kalemegdan Fortress which is nearby as well, and also the main street of Knez Mihailova which is a pedestrian zone. Basically, everywhere around the city center is a good place to start. There are tons of shopping malls, parks with benches, bars, and restaurants. It is so simple. Just walk into a bar, and do not be afraid to ask to join the table if there are more girls there, and even if they are hanging with other guys. You will most likely be welcomed to sit, have a drink and chat with them.
Tips for Nighttime
| | |
| --- | --- |
| | Chance of hooking up at nighttime: 3.5 / 5 |
If there is one thing that separates the Belgrade from the rest of the capital cities, it is definitely a quality of a night-life. Even during the weekdays, most places downtown are open until 3-4 AM in the night, and there are literally thousands of those. On weekends, girls go out in groups, and most of the places you can enter without a ticket or a pass. Feel free to approach people in the clubs, call for a shot-rounds and enjoy yourself. Additional tip: If you are using a public bus to move around, feel free to approach girls there as well. Especially if it is a Friday or Saturday night. You might get invited to join them at the club, and even at the after-party at somebody's place if that is the plan for that evening.
Best Nightclubs to Meet Girls
Depending on your preferences, you might want to check restaurants, rock pubs with excellent live bands, electronic music clubs with live DJ acts, disco-dance clubs and anything else that you can think of. Make sure to check the floating bars along the river coast, as there is over 100 of them around. Also, there is a Skadarlia quarter, which is located near the Republic Square. It is like an old bohemian-style street with various venues to check.
| | |
| --- | --- |
| | Nightlife in general: 5 / 5 |
Belgrade has a vibrant nightlife and many bars, pubs and clubs to choose from. Girls are gorgeous in the clubs when they have prepared themselves to look as good as possible.
Mature Ladies and Cougars
Belgrade is full of single mature women as well, ranging from 30 to 50+ years old. Some of them are single divorced moms who are still very hot and good-looking, and there are a lot of them who actually like younger guys to date with, especially foreigners. If you are looking for them, they are located all around the place, and you can also find a lot of them on the dating applications. Just feel free to drop a message if there is a particular one that you find attractive, as you have nothing to lose.
Dating
When visiting Belgrade, dating can be a fun and interesting experience. AdultFriendFinder.com, lets you meet local members in Belgrade and get to know them on a personal basis before you arrive. It just takes a few minutes, you simply create an account, upload a few images and tell a little about yourself. Since time in your destination may be limited, get to know each other's desires beforehand so when you do meet, you can skip the awkward introductions and start having some real fun.
Top Dating Tips
Now, this is very important for you to notice. As mentioned before, Serbian girls are very proud of themselves and do not like to be treated badly or taken for granted. They will notice that immediately and walk away from you. The Best way to go around is to just be yourself, natural and full of confidence. Like almost everywhere, girls are into bad boys. However, this does not mean that you should be acting like a jerk, or talking the mean language. Also, you should not be that kind of sweet boy who just agrees with everything that she says. Be well-dressed, not too imposing, but just regular, as the women here are immediately drawn by good-looking guys, but the attitude is what is keeping them around. Wear what makes you feel the most comfortable and confident. Feel free to ask her if she wants to have a drink with you. But beware, those girls can drink a lot of strong liquor, thanks to their Slavic origins. It is written in their DNA! Start the conversation in a nice manner, and subtly encourage her to talk about herself. Note this: if she is talking more than you, that is a really good sign that she is comfortable with you, and you are on a good way to score!
Relationships and Love
Thousands of single women in Belgrade are searching for a partner and potential future husband. Check out an ultimate guide for dating local girls, relationships, love and marriage: Relationship & Love Guide to Belgrade
Online Dating
There are a bunch of dating apps which might help you find a female company. Just download a Tinder, Badoo or anything else like that, and start swiping. In general, girls here are always carrying their phones and are active on social networks almost 24/7. However, if you are serious, we highly suggest that you don't try to engage with chicks younger than the age of 20 on dating apps, since they are mostly looking to chat with somebody when they are bored in their free time, and chatting online is not what you want to do.
Live Cam Dating
Are you looking for virtual satisfaction in Belgrade? Chat with live web camera models and find the best girl for your needs. There are thousands of girls online 24/7 waiting for you: Live Cam Girls
What Kind of Guys Have the Best Chances
Serbian girls are very attracted to physical looks, and it is really important that you are looking the best you can when you are trying to hook up. Self-hygiene should not be discussed too much. Take a shower, wash your hair, trim your beard if you have one, put on some nice cologne (but not too much) and you are good to go. As most of them are quite tall, we highly suggest that you do not try to hook up with a girl that is taller than you (unless you are a walking bank, and she needs a sponsor.) Stand tall, straight and proud, put that bad-boy smirk on your face, and you are one step closer to getting what you want. Having a good sense of humor is a big plus. Also, do not try too hard to hit upon her. Take it easy, and subtly try to inform her about your intentions. That way she will know if you are into one-night stands or short-time relationships, and she will be able to respond to your needs according to her own wishes.
Risks while Gaming
There are a couple of things that could backfire when you are trying to hook up with chicks in Belgrade. First of all, keep in mind that if she is smiling too much in an artificial way, or acting just a bit too good to be true, she is most likely trying to drain as much of your money as she can, before she moves on to the next guy. You want to avoid those situations. Just tell her that you have to go in a polite way, and maybe ask for a phone number in order to stay in touch. Secondly, try to figure out if she is already in a relationship and try to see if her boyfriend is around. If she is in a relationship, but her guy is not around, feel free to continue the conversation. You might be a lucky guy that she will have a one-night sex with, because why not! And the last thing is: as much as STD's are not too spread around the Balkans, always use a condom. You can buy them anywhere, from shop stands to the drugstores, and they are really cheap, like 1-2 euro for a pack of 3 or 5. This is a must-have, as you are not looking for a trouble or awkward situations.
How to Get Laid as Soon as Possible
Getting laid on the first night will not be too easy for you. If you want a nice girl, you will most likely need to have a couple of dates before you can bring her to your place and have fun. But it is not impossible, either. If you are looking at the girls aged between 20 and 30, your chances are not too high. But those older than 30 are more likely to have sex on the first date. It is up to you, as it is everywhere. If you are charming, good-looking and with a good sense of humor, you will definitely create an instant chemistry and that is already a good sign for you. A couple of drinks can also make this process even smoother, as both of you will be more relaxed and thus, your chances of getting laid on the first night will be much higher. Remember not to be too pushy, but make sure that she indirectly knows about your intentions. This will also make the whole thing much easier and better.
Gold Diggers and Sugar Babies
Belgrade is full of hot girls looking for a mutually beneficial hookup with travellers. There are lots of girls who don't charge by the hour but who will do anything for a guy who is willing to help them pay their bills. If you are looking for a more personal and less transactional alternative to escorts, a good place to find these sexy open-minded girls in Belgrade is SecretBenefits.
As it is everywhere, there is a certain percentage of girls who are just looking for money and attention. The easiest way to not fall for that is to ask where is she from. If she is born from Belgrade, that is a good sign. Those who are not from Belgrade and are there on studies or something like that are much more likely to be after your money. Also, avoid fancy and expensive places, since nobody in there is looking for fun, but just want to show-off instead. Avoid strip clubs as well, as they are flooded with criminals and prostitutes who are all about taking your money for nothing, as they will try to offer you various things and it always ends up as a big scam.
BDSM
Looking for a new bondage partner while traveling? ALT.com is a community of like-minded people with members around the globe. Our members are interested in submissive sex, power exchange, locating persons for new slave roles, erotic BDSM, bondage & fetish sex, as well as live sex dates. Find thousands of play partners for whatever your fetish may be; bondage, foot, cockold, spankings, role-play, electric or water play, sadism and masochism all while traveling in Belgrade.
Swinger Clubs and Naturism
Aside from a couple of gay bars, there are not too much of fetish and swinger clubs. And most of them either require you to bring a girl with yourself or have a reservation or direct invitation from one of the hosts. However, if you are into that kind of things, make sure to check Kinky Bar on the main street. They have various themed events from costume balls to the latex fetish stuff, industrial parties etc.
Costs of Living
Belgrade is the most expensive city in Serbia, but it is far cheaper than most of the other Balkan capitals. As long as you are not going to fancy overpriced places, you should be able to enjoy yourself at a reasonable price. For all of you smokers, Serbia is a place that has really low tobacco prices, and you should be able to buy a single pack of cigarettes for under $4. For example, a single pack of Marlboro Classic Red costs around $3.
| | |
| --- | --- |
| | Single traveler's budget per day: US$20 - $80 |
If you are by yourself on a budget travel, $15 will be enough to have 2-3 meals and a couple of drinks, as long as you are not going to the overpriced places. Also, food in grocery stores is quite cheap. If you are cooking, you will save a lot of money. If you want to make a meal that is $10 in a restaurant, you will save $6-7 by making it yourself.
| | |
| --- | --- |
| | Accommodation per night: US$7 - $60 |
This is going to be the most expensive part of your trip to Belgrade. You can stay in a hostel with shared rooms, like dorms for $7 per one night. If you want a private room, that would cost around $15 per single night. However, if you book in advance for more nights, you can get a really nice discount up to 30%. Also, there are a lot of agencies which can rent you an actual apartment for a short-term stay. It usually ranges from $15 to $50 depending on the location and the size of the place.
| | |
| --- | --- |
| | Beer in a grocery shop: US$0.5 - $1.5 |
Domestic beers in a grocery shop range from $0.5 to $1, and they are almost always in glass bottles and always fresh. Foreign beers like Tuborg or Carlsberg are around $1.5 for a 0.5l can. You can also get a 2l in a PVC bottle for $2, but it is very low quality when compared to the beer in glass bottles.
| | |
| --- | --- |
| | Beer in a bar or restaurant: US$2 - $4 |
Most of the beers in bars range from $2 to $4. Draft beers are a little bit cheaper, and they go around $1.5 — $2.5 but sometimes they can be a bit musty and not so fresh. If you are a big fan of a draft beer, check the "Black Turtle" pub. There are several locations, and they offer a wide variety of their own homemade beers with different taste combinations. You will not be disappointed!
| | |
| --- | --- |
| | Meal in a restaurant: US$5 - $15 |
As mentioned before, food in restaurants is much more expensive when compared to the grocery stores. A single meal including soup, main dish, and a dessert will cost you around $5 to $15 in most cases. Also, a lot of express restaurants have a sort of happy hour option. Varying on the day of the week, they will have a dish that is like 50% cheaper on that day than the others. If you are a big fan of a good food, then Belgrade restaurants are definitely a place for you!
Accommodation
As of lately, the short-term rent of flats and apartments has become very popular in Belgrade, and you can find a lot of available places. Offer varies daily, and it is best for you to check regularly. You can even buy a local newspaper at the store, as they will contain separate columns related to real estate. This way of accommodation is by far the best one, considering all the benefits of privacy and feeling like home. Prices may vary depending on which time of the year is, but expect to get charged around $20 to $25 for a single night and make sure to ask for a discount if you are planning to stay for a longer time, like a week or two weeks. Also, if you are not able to buy a newspaper or you can't quite find what you want in there, make sure to visit https://www.halooglasi.com/nekretnine/, as that is the perfect site to satisfy all your accommodation needs.
How to Get There and Move Around
By air: When arriving in Belgrade via airplane, you will land on the "Nikola Tesla" airport, which is located about 20 kilometers from the city center. This is probably the best way of traveling to Belgrade since there are a lot of low-budget companies such as WizzAir, Pegasus Airlines, Vueling, Eurowings, Norwegian Air, Fly Dubai, Air Serbia, and they have really frequent timetables that will get you to Belgrade from almost any location in the world. Tickets are even cheaper if you book in advance. Upon arriving in Belgrade, you can use a public bus line 72 as well as a mini-bus line A1 to get from the airport to the city center. The second option is getting a taxi ride from the airport which will cost about $30.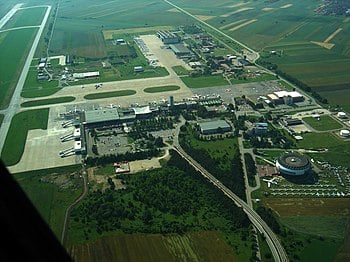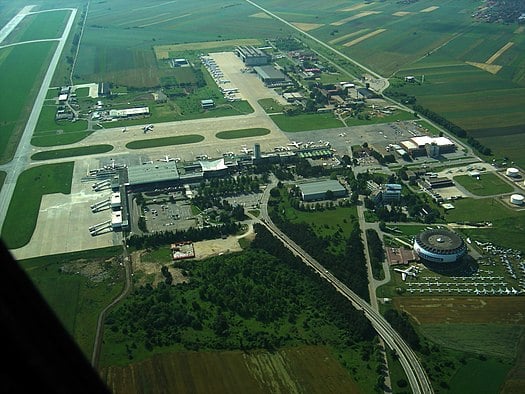 By bus: Belgrade Bus Station www.bas.rs is located about 500 meters from the city center. For international arrivals, make sure to check their timetable on their website. There are a couple of companies who are doing international traffic and the price and quality of service will depend on which carrier you choose.
By car: Traveling via a car has multiple advantages because you can also visit other places in Serbia on your way to Belgrade. Highways E70 (Slovenia, Croatia, Romania) and E75 (Hungary, Macedonia, Albania) are the fastest way to get to Belgrade from respective countries.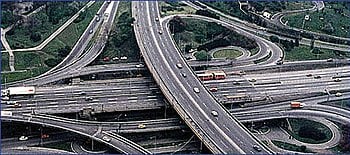 By train: The main railway station is located near the main bus station as well, just about 10 minutes of walk from the city center. You can buy tickets for the international departures on the counters 11 and 12 at the main station.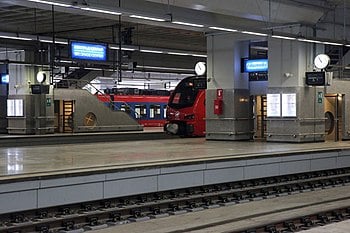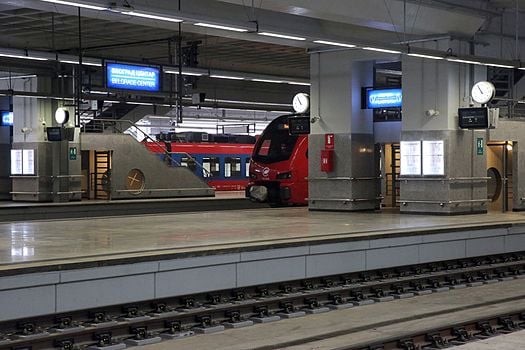 By boat: Considering that the Belgrade is located at the confluence of Sava and Danube rivers, ships that sail across Danube river are one of the ways to get to Belgrade as well. This method also allows you to enjoy the sightseeing of various tourist locations across the river, however, it is very slow and cost-inefficient way of traveling.
Visas: For short-term stay, not longer than 90 days, a visa is not required. However, if you are planning to stay longer than that, you would have to obtain a permit at the city hall, which will cost you around $150 depending on the duration of your stay.
Digital Nomads and Remote Work
Remote working is not quite yet become a trend in Serbia, but if you are a digital nomad, the best way of keeping up with your work is to use a Wi-Fi at your place of stay. If you don't have access to the internet at your place, you can visit one of the many internet clubs. They are quite cheap, and you can get up to 10 hours of use for $5. There are also a couple of couch-surfing bars that have special offers for people who are living the digital nomad life, and they are most of the time offering accommodation as well, but those are all shared rooms. If you still want your privacy, then staying at the couch-surfing bar is not a suggestion.
Internet and Mobile Operators
Getting a prepaid SIM for your phone is quite easy, as you can buy it in almost every store for a mere $2. Depending on an operator that you choose, you will have a variety of weekly offers and promotions for both the mobile data traffic and free minutes and SMS. Currently, there are 3 mobile operators in Serbia: MTS Serbia, Telenor, and VIP Mobile, and they are all pretty much the same when it comes to the services that they offer.
Gambling and Casinos
Gambling and casinos are legal in all of Belgrade, as long as you are over 18 years old. But beware of those places, as they are commonly occupied by local bums and homeless people who are begging for money, and as a foreigner, you are better off of staying away from those places, since messing around too much could get you into trouble.
Weed and Drugs
Weed and all other drugs are strictly illegal in Serbia, regardless of the amount of possession. However, illegal drugs can be found almost everywhere. If you are only smoking weed, you can easily find a street dealer who is selling quality stuff. Price for a single pack which contains about 1-1.3 grams is around $10. However, if you are looking for chemicals such as ecstasy, amphetamines, and others, it is highly suggested that you don't buy anything from an unknown person, as it could be very bad stuff and of unknown origin. Instead, try to hook-up with somebody who knows more than one person who is selling those things, and then take it from there.
Health, Fitness, Gyms and Massage
If you want to stay fit while you are visiting Belgrade, there are a bunch of fitness centers and gyms, and they offer various plans depending on the time that you are staying. Most of them are very well-equipped and are really cheap to get into. Also, as of lately, there are a lot of free open gyms in the parks by the football and basketball courts. They are also good because there are always some people training there and if that is one of your interests, you are most likely to find a company while working out. However, if you are looking for a massage, try to visit a spa center or something like that, and make sure to stay away from sexual workers, as many of them are advertising their services as a massage of some sort.
STDs and HIV
We mentioned it before that STD's are not too spread around the Belgrade, but you still want to use a condom if you are having a one-night sex, and especially if you want to do anal sex as well since the risk is very high in that case. Also, getting a girl pregnant is also something that you want to avoid, since she can file and sue you, and you will get arrested when trying to leave the country. Also, medicines for treating STD's and abortion as well are really expensive, and you are far better buying a pack of condoms for $2 than having to pay an insane amount of money to go through various tests since you can't buy any of the medicines without the prescription. Or having to pay $500 for abortion. Just remember to stay safe and have fun, after all, that is the reason why you are visiting the Belgrade in the first place!
Stay Safe
Overall, Belgrade is a pretty safe city, but like anywhere, you should always keep money, mobile phones, travel documents and other valuable personal items in secure places. Pickpocketers are known to operate in public transportation, and other crowded places so never wear a backpack or purse on your back and make sure that you have your wallet in one of your front pockets. If you own a car, it is preferable to have a security system. Traffic laws are usually observed although nervous drivers can change lanes suddenly or make dangerous turns when avoiding traffic during rush hour. So be cautious if you are a pedestrian or riding a bike. The taxi drivers are notorious for swerving in and out of lanes. Pay close attention to the traffic signals as a pedestrian.
See Also