Argentina
Argentina dating guide advises how to pick up Argentine girls and how to hookup with local women in Argentina. Travel, enjoy and have fun with hot single girls and you might even meet the love of your life. Read more on how to date Argentinian women, where to find sex and how to get laid in Argentina, South America.
Located in the southern half of South America, Argentina is the eight-largest country in the world and the largest Spanish-speaking nation. The country is great for tourists as it is filled with beautiful cities teeming with life, a plethora of natural wonders to explore, and an amazing culture to embrace.
The home of tango and futbol (soccer), the country is known all over the world for being passionate and adventurous in flavour. However, since the country is huge in size, it is also hard to use a single definition to encompass the entire country and its culture. Argentina is a mesmerizing experience for most travellers who are often bombarded by the raw power of its culture and spirit. There are more details about visiting in the city provided in the sections below such as the girls, the nightlife, ease of moving around, cost of living, and much more!
Argentina Top 10 Overview:

Chance of picking up girls: 2 / 5

Picking up at daytime: 2 / 5

Picking up at nighttime: 3 / 5

Looks of girls: 4 / 5

Attitude of girls: 3 / 5

Nightlife in general: 4 / 5

Locals' English level: 3 / 5

Transportation: 3 / 5

Budget per day: US$45 - $200

Accommodation: US$17 - $100
Argentinian Girls
It can be said without a doubt that Argentina is home to some of the most beautiful women not only in Latin America but also in the entire world. Most girls in Argentina actually have a mixed European heritage which gives them a mixture of Northern and Southern European features. While you'll find some girls here to have blonde hair, most of the girls are natural brunettes. There is a wide variety of skin tones that you'll encounter on the girls here from olive to pale to a mixture that combines them both.
Girls from Argentina are usually very fashion-conscious and carry themselves well. They like wearing trendy, modern clothes and high heels are very common with the girls in the country. They're usually thinner than girls from other parts of Latin America like Brazil and Columbia. Since the rate of obesity is lower in Argentina, girls here are less likely to be fat than girls from Brazil or other Latin American countries. The girls here also tend to be taller than other girls from Latin America.
When it comes to personality, the women from Argentina know their worth and what they bring to the table which can give an impression of arrogance when you meet them initially. While it is not completely true that the girls here can be very arrogant, there is definitely some truth to that statement. When you combine the fact that the local men are notorious for cheating and playing around, it kind of seems like a natural defence system for the girls here to play a bit hard to get.
Girls from the country believe in social norms strongly and seek men who are high-value. While one night stands are possible but most girls here are looking for something more serious rather than just a one night stand. Even though the country is not the richest in the world, it is not exactly poor either so you shouldn't expect the girls here to be impressed by only money. Having a sense of style and a few Spanish words can actually give you better results than just having a heavy wallet!
Girls from Argentina can also be extremely flaky when it comes to dates. It is common for girls here to show up late or in worst cases, cancel at the last time. However, you should not assume that a girl is not interested in you if she flakes on you or cancels at the last minute as it is culturally accepted in the country for girls to behave that way.
Lastly, the girls here love music and dancing which is not surprising since the country is the birthplace of tango. However, girls don't just love tango but also rock music and other types of music and a music gig is an excellent idea for a first date with an Argentine girl.
| | |
| --- | --- |
| | Looks of girls: 4 / 5 |
Argentine girls are known for being gorgeous which is partly due to their rich genetic heritage. They usually have dark hair and dark flashing eyes with gorgeous skin. The girls here are also known for taking care of their bodies and like to keep up with the latest fashion to ensure what they wear highlights the natural beauty of their bodies.
| | |
| --- | --- |
| | Attitude of girls: 3 / 5 |
You could say the girls from here don't have the best attitude. They usually come off as arrogant, stuck-up, and mostly not on time. They're also usually very passionate which can both translate into great sex but also a high level of drama. One explanation for their attitude could be the local dating scene as the local men are notorious for being smooth and not being completely loyal. Even though Argentine girls have almost goddess-level good looks, they are not known for having the best personalities.
Where to Get Sex Now
It is easy to get sex online in Argentina. You just need to find the best available girls. See Girls Online Here!
How to Pick Up Girls
The first thing you need to understand when it comes to picking up girls from Argentina is that they often like to take it slower. Normally, the dating process includes at least three to four dates before you can expect sex. The best approach that works for a local girl is to have a large social group and inviting her into it. Of course, developing a social group takes time and you cannot expect that to happen if you're on a short trip. In that case, you can definitely cold approach girls but don't have too high expectations of picking them up or getting to having sex with them within the first few dates.
You can increase your chances of picking up girls here by learning a little Spanish and upping your fashion sense. The girls from Argentina love their culture and the language and knowing a little bit of Spanish will help you achieve better results. As for fashion, the way you dress highly dictates your social value and the better you dress, the better you can expect to pick up girls.
Lastly, if you want to successfully date girls from Argentina you should learn how to adapt to their culture. People in Argentina are used to eating late and partying till late in the night and going out on dates starting at 11 at night isn't unheard of!
| | |
| --- | --- |
| | Chance of picking up: 2 / 5 |
There are multiple reasons why the chances of picking up girls aren't really the best. One of them is the amount of competition you'll face from the local men who are known for being handsome and charming all over the world. Another reason is that girls here are used to a culture of slow dating so one night stands can be hard to get. Lastly, the attitude of the local girls can be a bit off-putting and guys with even the best game can sometimes not find the best results in the country.
Tips for Daytime
If you don't like nightclubs and dancing, you can always do your game during the day in Argentina. One of the benefits of doing game during the day in the country is that the girls tend to be more approachable and friendly during the day than they are during the night here.
As mentioned previously, your look is very important when it comes to picking up girls during the day. While you don't have to know everything about male fashion, having a personal sense of style that is congruent with your personality helps. You don't have to wear the latest clothes but having a "look" will largely help you in getting better results during the day.
When approaching girls during the day in Argentina, you should ensure that your approach is laid-back and casual instead of being too direct. In fact, doing less is actually better when it comes to picking up girls here as you'll notice a lot of girls like to take the initiative when it comes to dating and being too direct will make you seem desperate and easy which is a big turn off.
While chatting with the local girls here, remember to keep the topics casual and fun. Topics like politics will not only bore the girls here but you might end up getting some dramatic opinion on the topic, especially on the more sensitive topics. Keeping the entire interaction charming and easy is the key when it comes to picking up during the day.
| | |
| --- | --- |
| | Chance of picking up at daytime: 2 / 5 |
While talking to the girls during the day can be fun, you should keep your expectations low when it comes to picking them up. There is a huge amount of competition already and the culture of the country is based around taking things slow. However, gaming during the day can help you in expanding your social circle and meeting new girls that you can later invite out on dates. This is why you shouldn't be afraid of approaching groups of girls when you're out gaming during the day.
Of course, you might come across some girls who are willing to go on an instant date with you but that will not be true for most of the girls here.
Best Places to Meet Girls
Argentina is a huge country and each city has something special to offer. Here are some of the best cities to meet girls in Argentina:
Cordoba
- Cordoba is the second-largest city in the country and is filled with hot Argentine girls. One of the factors that make this city one of the best when it comes to picking up girls is that it has a large university population and overall the girls here tend to be younger and open to adventures as opposed to the other cities.

Buenos Aires- 
Buenos Aires is the capital of the country and is pretty much the perfect city to do game in, especially for someone coming to the country for the first time.

Mendoza
- The city is not that huge but has a large population of exotic girls with darker skin and better personalities. In contrast to Buenos Aires, the girls here are much more approachable and not as arrogant.
Tips for Nighttime
The nightlife of Argentina is legendary with many clubs, bars, and cafes that are open into the late hours of the morning. Meeting girls during the night is pretty easy as most of the venues are filled with them looking for a nice time.
While approaching women during the night here, you should steer away from the classic pick up lines and techniques as they have probably heard all of them already. While having a unique look helps, it doesn't offset a boring approach. You should also keep in mind that the girls here already know their value so if you compliment them too much during your approach, you're probably not going to get very good results.
While you might get some success in the nightclubs, the best results will be from bars and other smaller venues, especially if you're not fluent in Spanish. You'll also face less competition when you're approaching the girls at a bar instead of a nightclub. Also, it is better to ask a girl out on an instant date instead of taking her number with the intention of setting up the date later as the women here are as flaky as they come! However, if you do get her number and want to set up a date later, do it as soon as possible. While it might be a good idea to wait before following up on your numbers in other places in the world, it's not a strategy that'll get you much success over here.
It is also a good idea to not provide too much information about yourself during your initial approach as it destroys any chance of mystery that is often craved by these girls.
| | |
| --- | --- |
| | Chance of hooking up at nighttime: 3 / 5 |
The chance of hooking up at nighttime in Argentina largely depends on the type of venue you're in. You'll face a lot of competition in most nightclubs and come across a language barrier if you're not well versed in Spanish and one night stands are not really a huge thing in the country. However, that doesn't mean the chances of hooking up with the girls at nighttime is low. The country has an extensive nightlife and there are multiple venues for you to explore so the chances of you finding a girl who's ready to hook up isn't exactly low but it's a numbers game so keep that in mind.
Best Nightclubs to Meet Girls
The country has a lot of nightclubs and it can be a bit overwhelming to find the best ones. Here is a list of some of the best nightclubs in Argentina to meet girls:
MATE (Buenos Aires)
BruBar Buenos Aires (Buenos Aires)
Heladeria Real (Campana)
La Tienda de Vinos (El Calafate)
Senor Tango (Buenos Aires)
Naoki Wine Garden (Mendoza)
A LA MILONGA! (Buenos Aires)
Bepop Club (Buenos Aires)
Glacio Bar (El Calafate)
Thelonious Jazz Club (Buenos Aires)
Espiria (Rosario)
Vinoteca La Botella Wine Bar (Coquimbito)
| | |
| --- | --- |
| | Nightlife in general: 4 / 5 |
Argentina has a spectacular nightlife with great nightclubs, events, and bars across the entire country. The nightclubs open around 1 or 2 in the night and stay open until the early hours of the morning. Other than the nightclubs, there are also other night venues that Argentina has to offer such as tango venues, jazz, folk music, theaters and even all night bookshops! There's something for everyone when it comes to the nightlife in the country!
Mature Ladies and Cougars
The chance of hooking up' with mature ladies over the age of 40 can be a bit hard as most women are usually taken by then and are more focused on their family. However, there are always exceptions to every rule and you can indeed find mature ladies if you know what you're looking for. 

Regions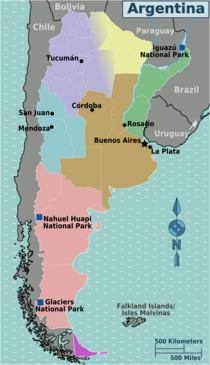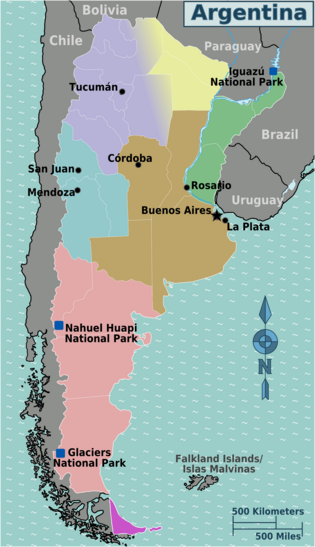 Cities
Dating
When visiting Argentina, dating can be a fun and interesting experience. AdultFriendFinder.com, lets you meet local members in Argentina and get to know them on a personal basis before you arrive. It just takes a few minutes, you simply create an account, upload a few images and tell a little about yourself. Since time in your destination may be limited, get to know each other's desires beforehand so when you do meet, you can skip the awkward introductions and start having some real fun.
Top Dating Tips
When you're planning a date with a girl here, it is best to pick a place where you can have fun by yourself as, more likely than not, your date will show up a bit late. It is also a good idea to schedule multiple dates one after another if you can as you never know when you're going to get flaked.
Also, remember there is a certain amount of drama that inherently comes with dating an Argentine girl. You should be prepared and expect some drama and deal with it in a calm manner to get the best results when it comes to dating in Argentina.
Most Argentine girls like to be outgoing and adventurous so while you don't have to be a party-animal, you should at least be a little passionate and project that in your interactions to have the best results with the girls here.
Most girls from Argentina will also take time to trust you as they have probably been burned before multiple times. Building comfort with girls from Argentina takes time and you shouldn't try to rush it.
Lastly, being romantic and a gentleman will take you a long way. The best way to seduce a girl from Argentina is to let her seduce you. Make your moves but don't overdo it in such a way that she ends up feeling like you're trying too hard. If she likes you, she'll definitely participate in the dating process as much as you do!
Relationships and Love
Thousands of single women in Argentina are searching for a partner and potential future husband. Check out an ultimate guide for dating local girls, relationships, love and marriage: Relationship & Love Guide to Argentina
Online Dating
Online dating can get you results in Argentina but it's largely a number's game. Setting up a date with girls on online dating platforms can be annoying and time-consuming. Of course, it all depends on how good you're at online dating. Here are some of the best dating websites in Argentina:
Badoo-
Badoo is not only one of the best dating apps in the world but it is also highly effective in Argentina. While it can seem like a social networking app, the platform's main focus is dating and you can find a lot of girls from most of the major cities in the country on the platform. It is highly flexible and allows you to pick exactly the kind of person you would like to date. There is a very high chance of finding Argentine girls on Badoo and it should definitely be one of your major tools when it comes to online dating.

Tinder
- Tinder is the most popular dating app in the world and you can find tons of dating opportunities when it comes to dating in Argentina. Most of the girls on this dating app are below the age of 35 and are looking for something casual. The app matches you with potential dating opportunities in the geographical area around you. It is heavily used in Argentina, which means you'll have no shortage of girls on the app.

Down- 
Down is a dating app that is very popular in Argentina, especially in Buenos Aires. Whereas you might come across a mix of tourists and locals on Tinders, Down will most certainly have mostly local girls. The app works on the same principle as Tinder and allows you to match up with girls who're nearby.
Live Cam Dating
Are you looking for virtual satisfaction in Argentina? Chat with live web camera models and find the best girl for your needs. There are thousands of girls online 24/7 waiting for you: Live Cam Girls
What Kind of Guys Have the Best Chances
Firstly, having a decent sense of personal style and an adventurous personality helps massively when it comes to your chances of getting laid in Argentina. The local men are known to be very smooth and good looking so even the good looks alone will not get you very far in the country.
Knowing how to deal with drama is also another factor that'll increase your chances of finding dating opportunities in the country. Drama is something that often comes naturally as part of the package when you're dating a girl from Argentina.
Lastly, being patient is one of the most important things when it comes to your chances of getting it on with an Argentine girl. They can often be late, have arrogant personalities, and take a long time before deciding they want to sleep with you. Of course, it's all worth it when you finally do get laid so remember, being patient and calm is the best thing you can do to improve your dating results in Argentina.
Risks while Gaming
The risks you face while gaming depends on where you are in the country. For example, gaming in a major city like Buenos Aires is not as risky as gaming in a smaller town. Knowing the local culture and what's appropriate will help you avoid most of the risks you might face while gaming.
Of course, you should always be smart when you're gaming and doing stupid things like following girls into shady back alleys or areas can often lead to risky situations. As long as you're keeping your eyes open while gaming, you should be safe in Argentina.
How to Get Laid as Soon as Possible
The honest truth is that it takes time to get it on with a girl from Argentina usually and you might have to wait till the 3rd or 4th date. If you do not have that much time, to maximize your results you should head towards towns which have a large student presence as you're more likely to find girls who are looking for adventure and one night stands.
Gold Diggers and Sugar Babies
Argentina is full of hot girls looking for a mutually beneficial hookup with travellers. There are lots of girls who don't charge by the hour but who will do anything for a guy who is willing to help them pay their bills. If you are looking for a more personal and less transactional alternative to escorts, a good place to find these sexy open-minded girls in Argentina is SecretBenefits.
BDSM
Looking for a new bondage partner while traveling? ALT.com is a community of like-minded people with members around the globe. Our members are interested in submissive sex, power exchange, locating persons for new slave roles, erotic BDSM, bondage & fetish sex, as well as live sex dates. Find thousands of play partners for whatever your fetish may be; bondage, foot, cockold, spankings, role-play, electric or water play, sadism and masochism all while traveling in Argentina.
Swinging and Naturism
While swinging isn't massively popular in the country, you can find some swinger clubs across the country. Here are some of the best swinger clubs in the city:
Swinger Club Prive (Buenos Aires)
Reina Lola (Buenos Aires)
Fantasy Swinger Club (Rosario)
Costs of Living
The cost of living in Argentina is pretty cheap and affordable. There is a detailed breakdown of the cost of living in the sections provided below.
| | |
| --- | --- |
| | Single traveler's budget per day: US$45 - $200 |
The average budget per day for a single traveler is $45. If you would like to have a more luxurious trip, you can have a higher budget but a budget of $200 per day should be enough to have a comfortable high-end trip in the country.
| | |
| --- | --- |
| | Accommodation per night: US$17 - $100 |
The cost of accommodation per night for a single person is around $17. Higher-end hotels can also be found in the country but a budget of $100 per night should be more than enough to find high-quality accommodation in the country.
| | |
| --- | --- |
| | Beer in a grocery shop: US$1 - $2 |
The average cost of a bottle of beer in a grocery shop is around $1 - $2. You can find both domestic and imported beer in the grocery shops in Argentina.
| | |
| --- | --- |
| | Beer in a bar or restaurant: US$1- $2 |
The cost of beer in a bar or restaurant is pretty cheap and you can find a beer for $1 to $2 in the bars or restaurants in the country.
| | |
| --- | --- |
| | Meal in a restaurant: US$5 - $22 |
A McMeal at McDonald's would cost around $5 while a meal at an inexpensive restaurant should set you back around $6. A proper three-course meal for two people at a mid-range restaurant should cost around $22.
Accommodation
You can find a variety of accommodation in Argentina from hotels ranging from low-end to luxury, hostels, and services like Airbnbs. There is something that you can definitely find within every kind of budget.
How to Get There and Move Around
Did you know the highest and the lowest point in South America are both located in Argentina? In a country as large as Argentina, there are many ways to get into the country and move around. Let's take a look at the different ways of entering the country and moving around in the sections provided below.
By air:
There are a lot of international airports in the country in cities like Buenos Aires, Mendoza, Rosario, and Cordoba. Ministro Pistarini International Airport is the airport serving the city of Argentina while the domestic airport in the city is Aeroparque Jorge Newbery which is located on the opposite side of the city. The entire country is well connected via a network of airports so moving around the country by air shouldn't be too much of a problem.
By bus:
Argentina is connected to all its neighboring countries by bus. The Retiro Bus Terminal is the main bus terminal serving Buenos Aires. The entire country is connected with both short and long-distance bus networks. Buses are a common way to travel inside the country and most cities are connected well via bus networks. There is a wide variety of bus services that can be found in the country from basic to luxury.
By car:
While it is more expensive than public transport, car rental services in Argentina are readily available and recognize driver licenses from foreign countries. However, police can often stop cars at checkpoints to check for insurance and papers so you should keep that in mind while exploring the country by car. The traffic regulations are very similar to the United States or Europe. While there are highways connecting most of the large cities, most of the roads inside the cities are two-lane paved roads.
By train:
The country is connected by a decent rail network and the prices of the train tickets are also very affordable. However, the railway network is pretty limited and buses run more frequently than the rail in most routes. The largest train terminals in Buenos Aires are Once, Retiro-Mitre, and Constitucion.
By boat:
Buenos Aires is connected to Montevideo and Colonia in Uruguay via water routes. There are some freighters that carry passengers from cities like London, Hamburg, Antwerp, Bilbao to Buenos Aires.
Visas:
Nationals from a lot of countries like Canada, United States, United Kingdom do not require a visa to enter the country if their intention is tourism. However, nationals from some countries are required to pay a fee to obtain a visa like Australia. It is best to check with your country's law to understand the visa requirements for entering Argentina.
Digital Nomads and Remote Work
Argentina is one of the best places to work as a digital nomad. The lost cost of living, great internet connectivity, good healthcare and a great culture makes it one of the top countries for digital nomads across the world.
Internet and Mobile Operators
The three biggest national mobile operators in the city are:
Claro (America Movil)
Movistar (Telefonica Spain)
Personal (Telecom Argentina)

The country has good internet and mobile connectivity overall and you shouldn't have too much of a problem being connected in Argentina.
Gambling and Casinos
Argentina is pretty great for gambling and there are many casinos spread across the country. Here are a few of the best casinos in the country:
Casino Buenos Aires (Buenos Aires)
City Center Rosario (Rosario)
Trilenium Casino (Buenos Aires)
Casino de Mendoza (Mendoza)
Casino Club S.A (La Pampa)
Casino Cinemas Costa (Corrientes)
Weed and Drugs
Weed is legal in Argentina for personal use in small amounts. It is also legal to consume marijuana in private locations as per a Supreme Court ruling in 2009. Cultivating, selling or transporting large amounts is still illegal by present laws in the country.
Health, Fitness, Gyms and Massage
There are multiple great hospitals in the country that provide quality healthcare. Here is a list of the best hospitals in the country:
Sanatorio Guemes
Dr. J. C. Perrando Hospital
Publico Materno Infantil Hospital
Angel Cruz Padilla Hospital
San Bernardo Hospital
General De Agudos Dr. J. A. Fernandez Hospital
The country also has a lot of quality gyms in almost every major city in case you don't want to miss out your fitness regime when you're traveling. Here are some of the best gyms in the country:
Best Club (Cordoba)
Always Fitness Club (Buenos Aires)
Omina Fitness Center (Buenos Aires)
The Planet Gym (Rosario)
Full Fitness (Buenos Aires)
In case you would like to take a break and relax during your travel, there are also multiple great spas providing excellent relaxation and massage services in the city. Here are some of the best spas in Argentina:
Spa Yaten (El Chalten)
Faena Spa (Buenos Aires)
Termas Villa Elisa (Villa Elisa)
Termas de Copahue (Caviahue)
Villavicencio Spa (Mendoza)
STDs and HIV
The rate of HIV in the general population is less than 1% but the rate can be as high as 6% in some demographic groups. Most of the cases are located in big cities like Buenos Aires, Santa Fe, and Cordoba. You should definitely use protection when having sex with random girls in the city just to be safe!
Stay Safe
As in any large city, certain particular neighbourhoods in Buenos Aires and other cities are very dangerous. Some shady neighbourhoods include Retiro, Villa Lugano, La Boca and Villa Riachuelo. Ask trusted locals, such as hotel desk staff or police officers, for advice. Pay attention to your environment and trust your instincts. If an area seems questionable, leave.
See Also