Mumbai
Mumbai dating guide advises how to pick up Indian girls and how to hookup with local women in Mumbai. Travel, enjoy and have fun with hot single girls and you might even meet the love of your life. Read more on how to date Indian women, where to find sex and how to get laid in Mumbai, India.
Mumbai is the most populous city of India, with a population of almost 23 million people as of the year 2018. Mumbai is also known as the financial capital of India. The city of Mumbai is arguably the most glamorous city of the entire country as well, as it is the fashion hub of the country. It is the home to the Indian movie industry, popularly known as Bollywood and the city houses most of the billionaires of India as well. The cultural trends of the country can often be linked back to the city of Mumbai. The city has numerous business opportunities and has the potential to offer many a better standard of living compared to other cities in the country, hence, it often attracts migrants and in the process, the city has gained a beautiful blend of diverse cultures from its numerous communities.
Mumbai Top 10 Overview:

Chance of picking up girls: 3/5

Picking up at daytime: 2/5

Picking up at nighttime: 3.5/5

Looks of girls: 3/5

Attitude of girls: 3/5

Nightlife in general: 4/5

Locals' English level: 4.5/5

Moving around the city: 3/5

Budget per day: US$60 - $300

Accommodation: US$30- $200
Girls in Mumbai
Mumbai is the most populous city in the country of India and while this means the odds to meet an attractive young woman are greater, greater are the odds of facing stiff competition. The city has a wide variety of women, categorizied n different ways, based on origin, class, wealth, intellect, and so on. Since there are a lot of women in the city coming from different cultural backgrounds, it is impossible to stereotype them on the basis of their physical features. Women from different parts of India have different physical features, such as women from the southern part of India have darker skin, sharp features such as thin, long noses, while women from the northern part of India have fairer skin, light eyes, and softer features. Women from the Eastern part of India resemble women from East-Asian countries such as China, Japan, Taiwan and so on, they are short in height, have smaller eyes, fair skin, and soft voices. A plethora of women migrate from all parts of India and live in Mumbai.
The local women, however, have dusky skin, long black hair, dark eyes and could be described as a blend of the features possessed by the women of both the northern and southern part of India. As the women of India originate from various ancestral races and regions, they do not have a definable body type, here you will encounter both tall and not so tall women, some might have large breasts, while some may not. So, if you are traveling to Mumbai, to get laid, be assured that you could come across any of these women at a nightclub or a bar, it is up to you to make a choice of the kind of woman you are attracted towards.
Mumbai is the biggest city in India and it houses some of the most premier institutes of the country, so it is a given that most of the women in Mumbai are well educated, the urban woman you are most likely to meet at a nightclub is a graduate at the least, and she does have a fair share of general knowledge. Women in Mumbai are extremely tech savvy as well, and they are mostly goal oriented and focussed about their careers. Since the city is home to most of the billionaires of India, there are women who hail from wealthy families as well. These women have probably gained their education from the best universities across the globe. Hence, interacting with them is not an issue as they do possess worldly knowledge and might have been a visitor to your country at some point and time as well.
The young women in the city are extremely independent and this extends to finance as well. The women are fluent in English and you can even discuss Shakespeare and the best authors from across the globe with them. Do try and learn a few phrases of Hindi as well, for they are mighty impressed by a foreigner knowing their language, however little it may be. The city has a diverse standard of living, while a majority of the women live in small houses, they are humble and pennywise, they wouldn't shy away from the occasional indulgence though. But if the woman hails from a wealthy family, she might be accustomed to a certain standard of living, which includes wearing clothes from world-renowned brands, carrying designer handbags, partying at the best of nightclubs, and fine dining while on a date. Depending upon the woman you are hitting on, you might have to adjust your budget to please her.
| | |
| --- | --- |
| | Looks of girls: 3/5 |
| | |
| --- | --- |
| | Attitude of girls: 3/5 |
Where to Get Sex Now
It is easy to get sex online in Mumbai. You just need to find the best available girls. See Girls Online Here!
How to Pick Up Girls
The city of Mumbai does not have a culture that is very open like its western counterparts. However, the city is far better than its Indian counterparts, as its inhabitants are open-minded; they are not too rigid with societal and cultural norms. The people are outgoing and friendly, they rarely shy away from making conservation and small talk especially. The city has most of its citizens living as aspirants, working hard to achieve a better lifestyle, hence the people are not judgemental and they are open to having relationships without worrying too much about your background or standing in society. Like-minded individuals always attract each other and if you are a single man looking to hook up with women in Mumbai, all you need is a bit of charm, your own place for the night, and a few hundred dollars to spend.
| | |
| --- | --- |
| | Chance of picking up: 3/5 |
Tips for Daytime
| | |
| --- | --- |
| | Chance of picking up at daytime: 2/5 |
India, as a country, has a very conservative culture and this extends to the city of Mumbai as well. It may not be as rigid as other parts of the country, but this does apply to the daytime. The city has way too many inhabitants and finding beautiful women is not a problem; the real issue is approaching them while the sun is still out. Either the women are extremely busy, as most of them are dreading the rush hours and making their way to their offices, and they definitely do not have their minds in it at that hour or you may try hitting a few shopping malls to meet women who have time to spare during the daytime, but be careful, as Indian women are shy and may not respond to your advances well, and if they decide to create a scene, you may be in trouble with the law enforcement authorities.
How to approach the girls?
Approaching women in the daytime is a difficult task; it isn't impossible nonetheless. Therefore, one must play their cards correctly if one wishes to hook up or date women in Mumbai. Some tips for approaching the girls would involve dressing up well, appearing friendly, making small talk before talking to the point, and most importantly, one must not be aggressive in their pursuit of one, if at all you want to woo some hot girls during the daytime, make sure you compliment her subtly, and if you are a foreigner, make sure you compliment her in Hindi, as Indian women love men of non-Indian origin making an attempt to speak in the local language.
Best Places to Meet Girls
Meeting beautiful chicks and wooing them during the daytime is a difficult task, but it can be done, one can consider visiting a few coffee shops, as these have good looking women visiting them throughout the day. The best part about the coffee shops, is the women do not belong to any particular demographic. Some of the best coffee shops are situated at the scenic sea facing Carter Road or you could visit an upscale coffee shop such as Starbucks, Barista, or Coffee by DiBella. Another place to meet women and hook up with them during the daytime would be the city's malls, High Street Phoenix, which is situated in Lower Parel is the best place, as it has a classy crowd and some really fun activities as well, while you could also try visiting Infiniti Mall in Malad or Phoenix Market City, which is situated in Kurla. Tourists must stay clear of university areas, as there is a zero tolerance policy towards strangers and those looking to indulge in un-academic activities.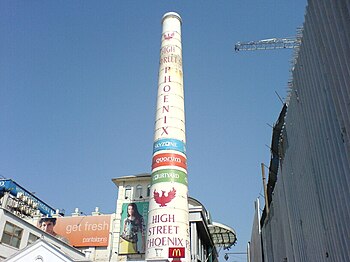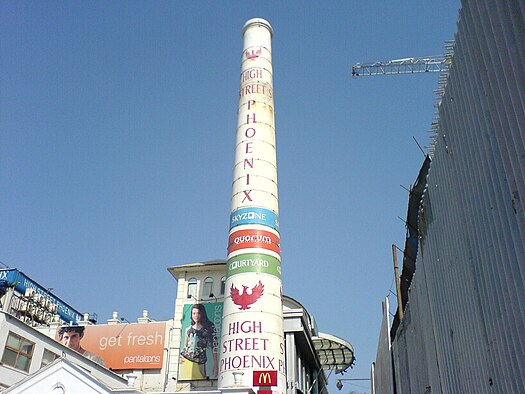 Tips for Nighttime
| | |
| --- | --- |
| | Chance of hooking up at nighttime: 3.5/5 |
During the nighttime, Mumbai is a completely different play zone for tourists looking to hook up with beautiful chicks. Like most cities across the globe, the best place to meet and hook up with women is a nightclub or a well-known bar. Always remember to dress well at night, as women themselves take an effort to dress up, and they sure as hell expect you to take an equivalent effort. If you are visiting a bar or a nightclub, keep in mind that Mumbai is a very hot city and wearing heavy leather jackets or coats would be a terrible idea and you would end up being a laughing stock for the women. Play it cool, dress up in smart casuals, smell good by using a good perfume, if possible carry a pocket perfume. Apart from this, if you are a foreign national, do not worry about getting into the nightclub, as they are pretty much friendly to foreigners and tourists, giving them priority entry at upscale nightclubs, they may ask you for an ID, so keeping one handy would not help you immensely as well. Overall, these are some tips to keep in mind while hunting at nighttime, if you want to ensure a smooth experience getting laid.
Best Nightclubs to Meet Girls
Mumbai is an extremely lively city and the nightlife does extend up to 2 am at most of the nightclubs, while those that are located within the premises of a 5-star hotel have parties that go on till 5 am. On the whole, nightclubs are the best place to visit if you are looking to hook up with some horny girls. Most of the bars do not have any entry charges, but they do have a cover charge which ensures a minimum billing per person or per table. Some of the best nightclubs for you to visit and find beautiful girls to have sex with are listed below:
Tryst: Spending a night at Tryst is like living in the center of an amazing light and sound show. The nightclub has more than one million LEDs, which change their colors and are situated at every corner of the room. Also, having some extra dough helps you get the VIP service at this venue. They have elevated tables that have a minimum billing of 400 USD while the King Table which comes with services like a private bouncer and a personal butler have a minimum billing policy of 1500 USD. Apart from this, there are two additional VIP tables which are extremely tech-savvy and have a customized menu for the evening. A combination of all the above factors does make it an ideal place to woo girls w are present here in abundance
China House Lounge: This is a nightclub in Mumbai that has relatively strict door policies, but if you do manage to get in, you must hit the dance floor and interact with the beautiful babes that dance here all night long. As the nightclub is situated within a 5-star hotel, you can expect to have a great time until the wee hours of the morning, and by then if you have found the woman of your choice, you can take her back to the hotel and have sex until the sun rises.
Trilogy: Trilogy is one of the liveliest nightclubs in Mumbai, the place is well known for its hot red sofas, and the music here is mainly EDM, it is here that you may find your David Guetta loving horny girl, who shall go back to the hotel room with you and rock your night. The majority of the female crowd is dominated by upcoming models, naughty females, and hence, there is no dearth of sexy women here.
Matahaari: If you are looking for an authentic Mumbai-styled party experience, with some of the most beautiful girls from across town, look no further, Matahaari is the most urban nightclub you could find with the typical Indian touch, they churn Bollywood dance hits all night and the women let their hair loose and dance, flirt, hook-up without a care for the world. It is a must visit for those looking to get laid Bollywood style.
Aer: Mumbai is one of the biggest cities in the world and its skyline is a sight to behold. But imagine having a drink on the 34th floor while hooking up with the hottest girl at the nightclub. Aer is the place you are looking for if you want to get some action from classy yet horny girls, right up amongst the clouds. The night-club is teeming with socialites and fashionistas who wear their tight little black dresses along with their high heels. A haven for those looking to hook up with Mumbai's royalty.
| | |
| --- | --- |
| | Nightlife in general: 4/5 |
Mature Ladies and Cougars
Though Mumbai is a city which is liberal and open in its outlook, the conservative culture is at play when it comes to meeting and hooking up with naughty females who are above the age of 40. The chances of hooking up with mature women is not a very common occurrence. Finding single women above the age of 40 is a tough task within itself and if you do manage to find a few women, be rest assured, they shall be extremely hard to hook up with. There is a workaround for this; most of the women who are above the age of 40 and ready to hook up with a foreigner/tourist mostly belong to the upper strata of the society. Hence, you can try hitting some of the best restaurants, nightclubs, and cafes in the city, there is a good chance of meeting a few mature women here. However, the task ahead is considerable and you will have to put your back into it, but once you get her number and if she shows interest in you over the next two dates, you are bound to get lucky in bed. Apart from this, you could try your hand at online dating websites, as they do have some mature women looking for sex in anonymity, but beware of fake profiles.
Dating
When visiting Mumbai, dating can be a fun and interesting experience. AdultFriendFinder.com, lets you meet local members in Mumbai and get to know them on a personal basis before you arrive. It just takes a few minutes, you simply create an account, upload a few images and tell a little about yourself. Since time in your destination may be limited, get to know each other's desires beforehand so when you do meet, you can skip the awkward introductions and start having some real fun.
Top Dating Tips
Mumbai is quite frankly termed as the city of dreams, and the women who migrate to the city, work hard, day in and day out. This is done in the pursuit of a better kind of lifestyle. Those who come to the city with such aspirations, do not hesitate to spend some money on themselves, so when it comes to going out on a date, the women love to visit exquisite cafes, the best fine dining restaurants and do not hold back their cravings for expensive tastes. So if you wish to take a woman out for dinner on a date, do ensure that it is a nice restaurant, preferably with candle lights and soft music. The women of Mumbai are mostly accustomed to global cuisine, and they have no reservations as they eat sushi or pasta. A glass of wine while dining is definitely more appreciable. Also, while you are at the dinner table, make sure you indulge in conversations that are generalized, such as movies, music, pop culture, and so forth. Avoid discussing politics and religion, as these are highly sensitive topics in India. Keeping the night and the conversation focussed on the woman's life and her work shall earn you some brownie points if you get lucky later in the night.
Relationships and Love
Thousands of single women in Mumbai are searching for a partner and potential future husband. Check out an ultimate guide for dating local girls, relationships, love and marriage: Relationship & Love Guide to Mumbai
Online Dating
The internet has redefined the way we shop, eat, and now it redefines the way we date. There are a lot of dating apps out there, and now all you need to do is, sit at home in your comfortable jammies, whip out their phone, match with women, and then go out on a date with the woman of their choice. The whole process no longer requires you to step out of the house being unsure about finding a beautiful chick for the night.
In Mumbai, one can make use of the numerous online dating websites and apps to hook up with some horny girls. There are numerous local apps that one can use, but these often are not reliable and have scores of fake profiles or even have escorts and prostitutes listed on them. So if you end up meeting a girl via one of these apps, make sure you determine if she is a hooker or not, as you might end up having a run-in with the law.
The most reliable dating app is Tinder; it has a huge footprint in India, and a preferred choice by the locals if they want to get laid quickly. Hence, you must try using the app for the best results. There are very little chances of finding ladyboys on such apps, and if that is your concern, you shouldn't sweat it out either.
Live Cam Dating
Are you looking for virtual satisfaction in Mumbai? Chat with live web camera models and find the best girl for your needs. There are thousands of girls online 24/7 waiting for you: Live Cam Girls
What Kind of Guys Have the Best Chances
Mumbai is a relatively casual city, the people love wearing the clothes they are comfortable in, there are no specific dress codes for entering bars and nightclubs, hence, if you are a guy who is dressed fairly well, in smart casuals or semi formals, you shall stand out of the crowd and make a good impression on the women. Apart from this, if you do have a good sense of humor, have the ability to communicate fluently you shall already be a success story. The women of Mumbai, or India in general, might seem shy at times, and might largely seem happy dating a man of Indian origin, they might have fantasized about dating a man of western origin or even sleeping with him, at some point of time in their lives, so if you are from Europe or the Americas, you already have a better chance than the other men.
Besides this, having a sufficient amount of wealth to spend in Mumbai shall come handy, as this can help you buy some drinks for women at the best bars across town, and these are the places where your chances of getting laid are the highest. Women in Mumbai do not care much about your social status or net worth if you plan to hook up for the night. Being a Westerner, all you have to do is, put on your charm and invite a horny girl to your suite and you can have the best sex of your life.
Risks while Gaming
Mumbai is a city of diversity, and while at some clubs you can openly pick up women, there are some clubs where you shall encounter possessive friends cockblocking you. They might urge your catch for the night to head back home, or ask you to stay away from the woman you have sights on. Also, avoid getting too drunk and hitting aggressively on women, as families in India are protective about their women and if it does result in a brush-in with the law, you might have an extremely tough time negotiating with the law enforcement officers, as they do not take very kindly to foreigners.
Fist fights at a bar or a nightclub rarely happen, but if you do get into a verbal argument, try to nip it in the bud itself.
How to Get Laid as Soon as Possible
The easiest and the quickest way to get laid in Mumbai, at least for a Westerner, is to visit the most happening nightclub in the city and hit on naughty females who are sexually available for the night. This would require very little effort. The increasing influence of K-Pop and Anime in India has captured the imagination of many women, who now fantasize about Asian men as well. One can also try gatecrashing a wedding party, as they are extremely hospitable to foreigners, and picking up girls here is not a big deal as they are looking for a fling.
Gold Diggers and Sugar Babies
Mumbai is full of hot girls looking for a mutually beneficial hookup with travellers. There are lots of girls who don't charge by the hour but who will do anything for a guy who is willing to help them pay their bills. If you are looking for a more personal and less transactional alternative to escorts, a good place to find these sexy open-minded girls in Mumbai is SecretBenefits.

As mentioned earlier, Mumbai is a city which is inhabited by a large number of aspirers and dreamers, many of them have come to the city to pursue a better lifestyle. There are many sugar babies who sleep with older men in exchange for regular monetary favors such as a limitless credit card, a new car, rent to pay for their house and so forth. Also, there are women who are gold diggers, these can be found at various social gatherings. They do look for a seemingly wealthy man and get close to him in exchange for drinks at a posh nightclub, perhaps a staycation at a 5-star hotel, a shopping spree at super-luxury brand stores is on the list as well. Your chances of meeting such women are mostly at the upscale nightclubs, coffee shops in the city's prime locales, and at parties hosted by the city's elite.
BDSM
Looking for a new bondage partner while traveling? ALT.com is a community of like-minded people with members around the globe. Our members are interested in submissive sex, power exchange, locating persons for new slave roles, erotic BDSM, bondage & fetish sex, as well as live sex dates. Find thousands of play partners for whatever your fetish may be; bondage, foot, cockold, spankings, role-play, electric or water play, sadism and masochism all while traveling in Mumbai.
Swinger Clubs and Naturism
India, at its very core, is yet a conservative country, and the younger generation has a global approach, they are ready for an experiment with their sexuality. However, the law in India is extremely strict about such activities being hosted openly, these can be termed illegal and moral policing is rampant. Hence, swinging clubs and naturism which happen across the city are done behind closed doors or the suites of a 5-star hotel, where the privacy is immaculate. The chances of a tourist getting in on such activities are less if he is in town for a short visit.
Costs of Living
Mumbai is an expensive city for most Indians, however, if a person from the Western part of the world is visiting it, he shall find it extremely cost effective as one can spend an entire day in the city at a budget of 60 USD per day. This would involve a simple stay, with decent food and visiting a few paid attractions, and a few drinks at a decent bar. In the above scenario, the stay would cost 35 USD, meals would cost not more than 7 USD for the entire day, and visiting a paid attraction would cost 3 USD. Drinks at a bar and travel for the entire day would end up costing not more than 15 USD on the whole.
| | |
| --- | --- |
| | Single traveler's budget per day: US$60 - $300 |
| | |
| --- | --- |
| | Accommodation per night: US$30 - $200 |
| | |
| --- | --- |
| | Beer in a grocery shop: US$2 - $3 |
| | |
| --- | --- |
| | Beer in a bar or restaurant: US$4 - $5 |
| | |
| --- | --- |
| | Meal in a restaurant: US$5 - $50 |
You can find cheapest meals in a decent restaurant just for $5 US dollars.
Accommodation
There are a number of places for a tourist to stay in Mumbai, the country has a chain of hotels under the brand name OYO. These offer cost-efficient stays with the necessary standards of cleanliness. However, considering the Indian standards aren't too high, many hotels are unreliable, it is always advised to book a room in at least a four-star hotel if you want a safe, clean, and hassle-free stay. The country does not have too many reliable Couchsurfing options, while Airbnb has not gained much traction just yet. Apart from this, if you wish to stay in luxury, there are various options including heritage hotels for you, in the city of Mumbai.
How to Get There and Move Around
Mumbai is a fairly large city and traveling is a hassle. The city is one of the most densely populated in the world, despite there being a plethora of local trains to board, or even buses for that matter, a tourist is strongly advised against boarding these as it is not only confusing for him, but it is also unsafe. Taking a cab and traveling around the city is the best option, but beware of the horrible traffic jams that plague the city from 9 am to 10 pm. Given below are the ways to get to Mumbai and move around:
By air: Mumbai has a world-class airport in the form of the Chhatrapati Shivaji International Airport. This is an excellent airport with numerous facilities as well. This is usually the best option to arrive in Mumbai, from a foreign destination. The airport has a separate terminus for Domestic flights as well.
By bus: The local buses in Mumbai are operated by a government arm called BEST. These do reach various corners of the city and there are a few options to choose for sightseeing, but otherwise, for regular travel, these are not advised for tourists.
By car: Reaching Mumbai by car from surrounding cities such as Pune is extremely easy, as there is a world class expressway/freeway which links the two cities. However, for renting a car in Mumbai, and driving it by yourself is strongly not advisable as the roads are confusing and the traffic is haphazard. The best option to travel to Mumbai by car is the use of cabs. Uber has a strong presence in Mumbai, and so does its local rival called Ola.
By train: The city does have a well-connected railway network, as it is the lifeline of the city, it is extremely crowded and a strict no for the tourists to venture.
By boat: Reaching Mumbai by sea is quite possible, but the commercial use of their ports for traveling purposes has not yet begun, and you may have to charter a boat to do so, this is an extremely expensive and complicated affair. So if you wish to take a boat or a yacht ride, rent it locally, and host a party for the local women on the high seas.
Visas: Most of the people visiting India from the major countries across the globe get a visa on arrival. Therefore, you do not need to worry too much about it. You might need to make the visa application beforehand though. While those who are traveling for work purposes, such as those who work at an IT company or other large foreign-based conglomerates, they can always apply for a work visa, which is valid from anywhere in-between 1 to 5 years, depending upon the duration of your employment.
Digital Nomads and Remote Work
Mumbai is a relatively difficult city for Digital Nomads. The internet speeds and services have drastically improved over the last two years; one can avail a gigabyte of data at just 0.10 USD, but the speed is not reliable in certain areas. Coffee shops do offer high-speed internet for a few hours at no extra cost, thereby making them, havens for Digital Nomads.
Internet and Mobile Operators
The cellular coverage in Mumbai is pretty good, and recently most of them have begun offering data at dirt cheap rates and enhanced network coverage as well. The biggest mobile operators in the city are Vodafone-Idea, Reliance Jio, and Airtel.
Gambling and Casinos
Gambling is illegal in Mumbai and there are a few illegal gaming parlors, but these are not reliable and one must definitely avoid visiting such places, as tourists are a soft target for seamsters.
However, if you are a big fan of gambling, you can visit Goa, where gambling is allowed in international waters. If you catch a flight, it takes you to Goa in less than an hour.
Weed and Drugs
Any form of drugs is illegal in India, however, they are widely available. The most common is Weed, this is known as Ganja or Maal locally, and one can easily score some at specific areas. However, this is an extremely tricky process as people often look to thug tourists of their money, and this includes law enforcement officials as well. Other drugs such as MDMA, Ecstasy, LSD, and Cocaine are available via shady dealers at some of the most upscale nightclubs, but there is a certain amount of risks which are associated within the entire transaction.
Health, Fitness, Gyms and Massage
The modern day Indian is obsessed with fitness and over the last decade or so India is home to international gym franchises such as Gold's Gym as well. The millennials are particular about their diet, health, and fitness. They often emulate Indian cricket sensations such as Virat Kohli, who has been a key motivator over the last few years. While there are various Bollywood actors who have inspired the youth consistently over the last decade or so.
India is the land of yoga as well, and fitness via practicing Yoga is common in the country. There are numerous meditation centers that one can visit in Mumbai and practice Yoga in its truest and purest form. Many tourists visit the country for relaxation and enlightenment as well and hence, there is no lack of massage parlors in Mumbai. Most of these massage parlors offer Indian Massages which incorporate Centuries old techniques of Ayurveda. This involves using herbs, aromas and Indian spices during the massage.
STDs and HIV
HIV in India is rampant, and there are many who are affected by the virus. But most of these hail from lower economic sections of the society and you are at risk only if you do have unprotected sex with women from such backgrounds. Women from the upper sections of society are clean and take tests regularly, yet it is advisable to use protection and avoid STDs and HIV.
Stay Safe
Violent crime in Mumbai is more or less like any other large Indian city.
As with any foreign city, it is best to err on the side of safety and act according to your local environment.
Keep your money and credit cards safe at all times.
Do not display ₹500 and ₹2,000 notes in public.
Beware of pickpockets on buses and trains.
Don't ever let an auto or taxi you are traveling in pick up any more people, or pull over before your final destination.
See Also