Madagascar
Madagascar dating guide advises how to pick up Malagasy girls and how to hookup with local women in Madagascar. Travel, enjoy and have fun with hot single girls and you might even meet the love of your life. Read more on how to date Malagasy women, where to find sex and how to get laid in Madagascar, Africa.
MADAGASCAR or the Republic of Madagascar as it is officially known is an island country in the Indian Ocean located 400 kilometers off the coast of East Africa. It is the world's second-largest island country with a population of 25 million people in an area of 590000 square kilometers. It comprises of the islands of Madagascar and numerous smaller islands is a Bio-diversity hotspot with diverse ecosystems and unique wildlife. The island nation is the most visited tourist spot among other South African nations.
Madagascar Top 10 Overview:

Chance of picking up girls: 1.5 / 5

Picking up at daytime: 1 / 5

Picking up at nighttime: 3 / 5

Looks of girls: 3 / 5

Attitude of girls: 2 / 5

Nightlife in general: 3 / 5

Locals' English level: 2 / 5

Transportation: 3 / 5

Budget per day: US$50 - $450

Accommodation: US$7 - $300
Malagasy Girls
The Republic of Madagascar is an island nation which got its independence from France in the late 20th century and its impact can be seen evident all over the nation. Therefore one can find a drastic difference in their livelihood. Women majorly belong to the Malagasy ethnic group who are the natives of the island. The Malagasy ethnic group is a blend of Southeast Asian and East African genes, form 90 percent of Madagascar population and the rest are Chinese, Indian, Comoran as well as a small section of European (mostly French) descendants.
The Malagasy women are found in all parts of the island but they are confined and restricted. Women are much religious in Madagascar and the majority of them follow their indigenous beliefs while other minority women practice Christianity and Islam. They come from simple backgrounds and women here have to take part in the task of helping their families to fulfill their day-to-day needs. Women in the urban and suburban regions are little privileged as they have better access to education and are educated at least till the age of 13.
The language spoken here is mainly Malagasy and French and they are compulsorily taught in schools. Europeans and other tourists who have a decent knowledge of French will not have a problem in communicating to the Malagasy women out there. The Chinese and Indian origin women will know English better than their native counterparts but their presence on the island is comparatively less and hard to find. Madagascar women are truly a symbol of nativity and men who find this interesting and fancy them will have a wonderful experience out there. They are mostly dark-skinned or chocolaty in color; the hair is lustrous and curly. With an hourglass figure, they still look skinny which gives them a desirable look.
The Chinese and Indian women are similar in skin tone but differ in body shape and facial features. Chinese women are petite and therefore have lighter breasts and butt. Indian women are quite curvy which brings out their well-defined breasts, hip, and butt. Men with both usual and different expectations can find the type of women they want.
| | |
| --- | --- |
| | Looks of girls: 3 / 5 |
Women of Madagascar are pretty and attractive. Their peculiar behavior and lifestyle attract some men who look forward to exploring them. Malagasy women are usually calm and friendly and would not mind seeing other men especially tourists keeping everything strict aside.
| | |
| --- | --- |
| | Attitude of girls: 2 / 5 |
The attitude of Madagascar women depends on how men approach them. They are subtle and one has to have the patience to stir them up for a date or a short term relationship but that can easily happen when you shall meet their expectations. There are some night clubs where liberal women dress up and look forward to someone to hit on them. They are also employed by some people who run bars and fun clubs to seduce men and get along with them.
Where to Get Sex Now
It is easy to get sex online in Madagascar. You just need to find the best available girls. See Girls Online Here!
How to Pick Up Girls
Picking up girls in the region of Madagascar is definitely a tough task, the majority of these women are very much conservative. Therefore, tourists who are visiting the region for a short while shall have to convince them in the best possible ways and impress them. The women are known to be curious about foreign men visiting the region but they might have seen many before you visited. Moreover, women may trust local men who shall appeal to their family circle. Hence, to pick up girls you shall need some money to impress the girls, some charm, and moreover, you shall require immense patience and need to be smart enough.
| | |
| --- | --- |
| | Chance of picking up: 1.5 / 5 |
Chance of picking up women with great sexual drive is not an easy task with all the difficulties mentioned above. The challenge is to entice them and once that is done, everything is set. You are can have a good time and get laid.
Tips for Daytime
Daytime is not that feasible for picking up women in Madagascar. In the capital city of Antananarivo, there are some chances to see women with sexual interest but these liberal women might become busy with work, college and catching some sleep after being awake all through the night or simply wish to take rest. They don't prefer being approached in the streets or any other public gatherings as this may create unwanted attention of the locals.
The only places you can notice liberal women are malls and coffee shops. Try approaching them with the right kind of attitude and there is a chance to get hooked up even at daytime.
How to approach the girls?
The above-mentioned description of the Malagasy women will give you a rough idea of how they are what they want, and how they are expected to behave. Therefore it is going to be hard to grab a women's attention and impress her without making her feel embarrassed in front of the locals. You have to make sure that you get her to some stranded place that isn't doubtful or disturbing to others else you may invite unnecessary problems for her. The fear of being caught or ashamed should be completely taken away from the women who accompany and it lies in your effective thinking to act smart and polite.
Talk to her when there is nobody around, try to impress and convince her so that she might not want to miss being adventurous and crazy with you. And be specific with what you want. Before talking to them learn a bit of Malagasy and French as they might not know English and you trying to speak their language will lessen difficulties and they might like you in the first strike itself.
| | |
| --- | --- |
| | Chance of picking up at daytime: 1 / 5 |
There is only a slim chance of picking up women in Madagascar at daytime as they are shy and conventional. The streets of Madagascar are always filled up with people buzzing and therefore they don't prefer strangers to initiate something that is unwelcoming might raise the eyebrows of the locals. The liberal women might still give some hope as they might show interest getting laid at daytime if they are comfortable and everything is favorable.
Best Places to Meet Girls
The best spots to meet girls are in the city of Antananarivo and they are mostly malls and coffee shops. This is due to the strict culture that is followed and picking up someone in the streets of Madagascar won't be a good idea. Try visiting malls and coffee shops where people don't mind tourist and others having a good time. Grab this chance and make sure you please her with the comfort and warmth required. If you play it right, she might not want to miss this chance with you and once you are done, you can proceed from there. Some of the best places to meet Madagascar women at daytime are:
La City Ivandry
Tobia
Avance centre
Quick Lane Digue
Art Malagasy
Ultra maille
Like other western and European countries, the ideal spot to pick up hot chicks you fancy would be the casinos in the capital city of Madagascar. More details about these are given below.
Tips for Nighttime
The first thing to keep in mind that there are only a few women out there to pick up and they may be hostesses, prostitutes or strippers. It's like a race where you have more number of competitors and a few awards to win. The key to success here is patience and friendliness. Start by saying something sweet and subtle and read their attitude. Make use of the feasible condition at night and try as much as you can still being polite and kind.
It is only during the night the door opens for sexually liberal women, expats and local women gather at one place to try stuff different from their everyday life. They are willing to have one night stand with strangers or fling for while with tourists. Never forget to book a hotel room nearby the party venue; you can take her to bed quickly when she agrees.
| | |
| --- | --- |
| | Chance of hooking up at nighttime: 3 / 5 |
The chances of hooking up at nighttime are much higher than the daytime. You have to find a way to get lucky with them. Nightclubs, casinos, and bars are the few places to visit and find an attractive woman. You can initiate by buying her a drink and after that take her to your place.
Best Nightclubs to Meet Girls
The capital city of Antananarivo has a lot of clubs both traditional and western in nature. There are nightclubs, casinos, bars, and some hotels with a casino or bars to accommodate tourists, expats, and some locals too. You can experience world-class gigs performed by traditional and international artists and there will be hot women and young attractive girls all dressed up sexy waiting for someone interesting to party hard and get laid. Given below are some of the best night clubs in Madagascar:
Le Taxi Be at Boulevard bacilles, Antsiranana, Madagascar (Bar)
Le Pointe d'Exclamation at Avenue de L'independence, Antananarivo, Madagascar (Nightclub)
Mojo by No Comment at Isoraka, Arabe victorie, Rasomanarivo, Antananarivo, Madagascar ( Nightclub)
New York Bar Lounge Shisha Tapas at Boulevard Joffre, Tosamasina, Madagascar (Nightclub)
Cabaret du Glacier at 46 Avenue de L'independence, Antananarivo , Madagascar (Bar)
Code 110 at Mahafaly vatofotsy, Antsirabe 110, Madagascar (Nightclub)
Mason by Macro at Isokara, Antananarivo, Madagascar
Casino Marina Antananarivo at Antanetibe, Antananarivo, Madagascar (Casino)
Casino GCD at Rue Colbert, Antisiranana, Madagascar (Casino)
Diamond Club Casino at Avenue de l'independence, Analkely, Antananarivo, Madagascar ( Casino)
| | |
| --- | --- |
| | Nightlife in general: 3 / 5 |
The nightlife in Madagascar is quite different from the day, it is so startling. It can be compared to western and European cities. Nevertheless, the people find themselves highly excited and the capital city of Madagascar, a host to several bars and casinos is the best place to get all dirty and pick up women.
Mature Ladies and Cougars
The chances of getting laid with mature women are difficult; they are conservative in nature and do approach only if you are desperate about it. It is much likely to happen in the cities than other parts of the island. The Malagasy women are restricted to their families and designated with day-to-day responsibilities such as everyday chores, working in the fields and taking care of family and children.
The natives of the land glorify women with respect to their character and character denotes their confined sexual experience and longings framed by the tribal heads. Other than being a tourist nation, the economy of the country is low and you can expect them to struggle and work hard to meet both ends. This might also be favorable when you can convince them to hook up and pay some money in return which can be lucky for the women and they might wish to repeat. If that doesn't work try hitting on the few French, Chinese and Indian women who may not have any restrictions and can get laid with men keeping aside other factors.
Regions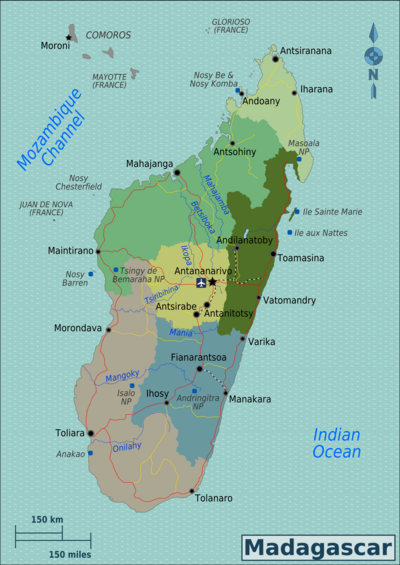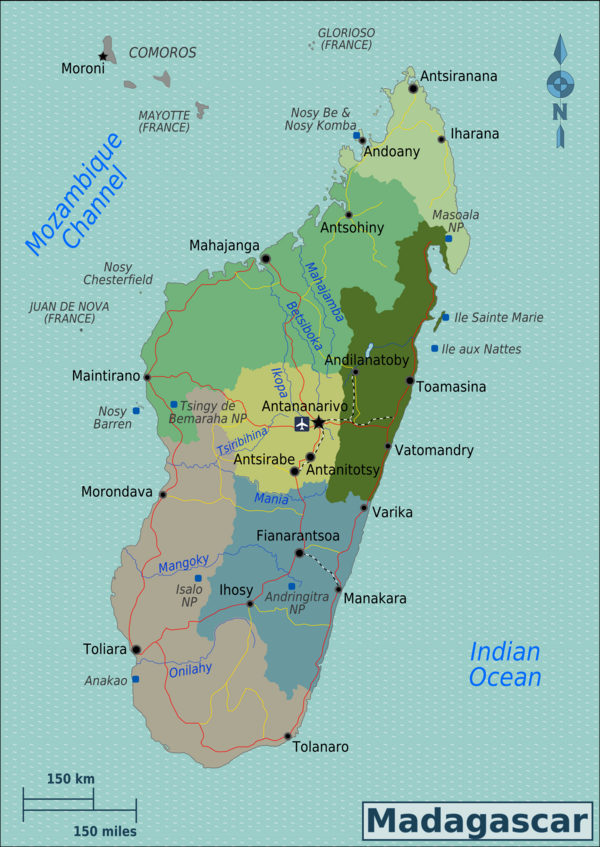 | | |
| --- | --- |
| | Mahajanga Province (Mahajanga, Tsingy de Bemaraha Reserve) |
| | |
| --- | --- |
| | Toliara Province (Toliara, Anakao, Isalo National Park) |
Cities
Dating
When visiting Madagascar, dating can be a fun and interesting experience. AdultFriendFinder.com, lets you meet local members in Madagascar and get to know them on a personal basis before you arrive. It just takes a few minutes, you simply create an account, upload a few images and tell a little about yourself. Since time in your destination may be limited, get to know each other's desires beforehand so when you do meet, you can skip the awkward introductions and start having some real fun.
Top Dating Tips
When it comes to dating in Madagascar it is something one can give a try. The native women don't trust strangers and foreigners as they might just think of having mere sex.
But the chances are they may date if the guy is quite wealthy and can create a good rapport. The dating scenario like the pickup one highly depends on the nightclubs and casinos where one can ask a woman out, even take her somewhere else interesting or for a romantic dinner in the city's best restaurants.
Relationships and Love
Thousands of single women in Madagascar are searching for a partner and potential future husband. Check out an ultimate guide for dating local girls, relationships, love and marriage: Relationship & Love Guide to Madagascar
Online Dating
As a tourist country, Madagascar people have some sort of tech-knowledge and facilities to cope up with them. As mobile phones have reached every nook and corner of the world even the natives of Madagascar especially teenagers tend to use them and have accounts in online dating apps. Malagasy women may not be a part of it but you can still find some women trying to explore dating foreign men and strangers as it is not known to others. They may be here for just sexting and intimacy, sometimes to find love or maybe something casual. Dating apps are quite popular on the island and this is also one of the ways left for them to help themselves. Therefore given below are some of the online dating apps and websites for you to choose from when in Madagascar.
Firstmet: This is one of the most popular dating apps in Madagascar. It makes it fun and easier for Madagascar adults to meet people. Meet other single women in Madagascar using first met is a good option if you are traveling and want to meet date like-minded women on the go.
Madacherie: This application is more of matchmaking than dating, but the profiles here are completely of Malagasy women and if you are looking for something serious with women of Madagascar, this app is the ideal place for you to get hitched.
Badoo: if you are a bit shy even on social media and dating apps, this app can be helpful for you. You are not expected to do something immediately and take off with a girl, instead can take things slow until a comfort level is established and proceed further. It is similar to Tinder in usage and experience, even a similar layout and interface. It makes use of the swipe left or right mechanism to match with girls you find interesting.
Live Cam Dating
Are you looking for virtual satisfaction in Madagascar? Chat with live web camera models and find the best girl for your needs. There are thousands of girls online 24/7 waiting for you: Live Cam Girls
What Kind of Guys Have the Best Chances
Men who are rich enough with an attractive lifestyle and can spend money lavishly have a fat chance of getting the women they want. The island apart from being a tourist nation has a low economy and hence women are willing to make money by flinging with wealthy foreigners and expats here. This implies men who have fast cars, luxurious hotel suites, and access to the best bars and nightclubs can have a good time with not just one but many. Those men who know Malagasy or French often have an edge as the local women are not proficient in English.
Risks while Gaming
The risk of things turning out unexpected should be kept in mind while you are in a different country that is quite conservative and traditional. Moral policing is for real here in Madagascar and as a tourist, they may watch your activities. Hookers are someone to be careful with as they can later on blackmail, rob or even honeytrap you. Therefore it is advised that all tourists should remain alert and cautious and do not carried away while hooking up with women in Madagascar.
How to Get Laid as Soon as Possible
Getting laid quickly in Madagascar is possible. The women out there are ready to give in and forget everything out there. But there are plenty of foreigners and expats who are crazy enough to do anything wild. Online dating apps will be the best place to start with and take it to the next level as there are plenty of naughty and kinky females out there ready to explore.
Gold Diggers and Sugar Babies
Madagascar is full of hot girls looking for a mutually beneficial hookup with travellers. There are lots of girls who don't charge by the hour but who will do anything for a guy who is willing to help them pay their bills. If you are looking for a more personal and less transactional alternative to escorts, a good place to find these sexy open-minded girls in Madagascar is SecretBenefits.
BDSM
Looking for a new bondage partner while traveling? ALT.com is a community of like-minded people with members around the globe. Our members are interested in submissive sex, power exchange, locating persons for new slave roles, erotic BDSM, bondage & fetish sex, as well as live sex dates. Find thousands of play partners for whatever your fetish may be; bondage, foot, cockold, spankings, role-play, electric or water play, sadism and masochism all while traveling in Madagascar.
Swinging and Naturism
Swinging clubs and Naturism are quite popular on the island of Madagascar. The ones involved are sexually adventurous tourists who visit only to party, gamble and get laid. If it is interesting and someone wishes to become a part can easily get to know about it and start enjoying.
Costs of Living
The trip to Madagascar Island is quite affordable, backpackers and adventure seekers should think about planning their trip and those who have a moderate to the expensive budget shall have a peaceful stay.
| | |
| --- | --- |
| | Single traveler's budget per day: US$50 - $450 |
A solo traveler who is visiting the island of Madagascar can enjoy visiting some of the parts of the island at a daily budget of 50 USD at a minimum. Extra grandeurs can be enjoyed at a budget of up to 400-450 USD per day.
| | |
| --- | --- |
| | Accommodation per night: US$7 - $300 |
Accommodation per night in different parts of the region is more or less priced the same. A tourist can enjoy a night's stay at simple accommodations with a minimum of 7-10 USD per night while fancy hotel room suites shall cost up to 150-300 USD per night.
| | |
| --- | --- |
| | Beer in a grocery shop: US$2 - $4 |
If you buy local beers from a grocery store, they shall cost you anything between 2-4 USD. The island country of Madagascar is also famous for its rum varieties.
| | |
| --- | --- |
| | Beer in a bar or restaurant: US$3 - $6 |
The popular Malagasy beer is the Three Horses Beer (universally known as THB) is the favorite of the locals. A pint of beer at a restaurant or a bar shall cost you more than 3 USD easily. This depends upon the area and the bar/nightclub you choose to consume it at.
| | |
| --- | --- |
| | Meal in a restaurant: US$5 - $50 |
Food in the island region is of the moderate range. A Malagasy breakfast consists of rice and greens and the Petit Dejeuner is the most preferred. Rice is preferred for lunch and for dinner a small European style meal is taken.
Accommodation
There is a list of option to choose your accommodation in the island country of Madagascar. Tourists and backpackers can choose the right place with the plethora of apps and websites available on the internet such as Airbnb, Tripadvisor, booking.com, Afristay and much more. The average cost will be around 25-50 USD.
How to Get There and Move Around
The transportation network is well connected in certain cities of Madagascar. The details are given below:
By air:
Airline service is the most prevalent in the island nation of Madagascar. Air Madagascar (AM) is the national airline of Madagascar. Other airlines include Air Austral/Air Mauritius, Air France, British Airways, Corsair, and Interair. Air travel is a good way to get around the country, especially if the time is short. Almost anywhere in Madagascar can be reached by air. The main airport is The Antananarivo Airport, which is located at a distance of 11 miles from the city, has restaurants; bureau de change and car hire offices nearby. Airlines are an effective way of transport when compared to other means of transport and tourists prefer them over buses and trains.
By bus:
Getting around by bus could be a terrible idea in the island country of Madagascar. Even the private buses are tightly packed with low maintenance and take so much time just by making the people wait.
By car:
Traveling by car can be quite a stressful experience. Car hire is not very common. The road network in Madagascar is very poor. It is still better to hire a car and driver to be on the safer side.
By train:
Madagascar rail system is made up of over 1000 kilometers of tracks but is mainly used for freight transport. The train between Finarantsoa – Manakara is the only one which operates for the public.
By boat:
The boat service is on a weekly basis and inexpensive but is subjected to interruptions and inevitable delays.
Visas:
All tourists must have a visa to visit Madagascar and need to provide a return plane ticket, have a passport valid for at least 6 months after the specified date of return. Visas up to 90 days can be purchased upon arrival.
Digital Nomads and Remote Work
The island nation of Madagascar is a moderate place to be a digital nomad. The island is recognized as an underdeveloped country by the United Nations and has a low economy with less number of English speakers. The quality of life is poor and the cost of living is high.
Internet and Mobile Operators
The internet speed is good in the tourist nation and cellular network coverage is wide across the country but limited only to certain service providers. Phone services are offered at some post offices, upmarket hotels and internet cafes. Some of the telecom operators in Madagascar are:
Gambling and Casinos
Gambling is legal on the island of Madagascar. There is only one city with gambling facility and totally 4 outlets all of them Located in the city of Antananarivo and they are Carlton Casino & Hotel, Casino Maria Antananarivo, Colbert Hotel &Casino and Hotel De I 'Avenue& Casino. Carlton Casino is the country's largest. Tourists and expats enjoy a lot in casinos here even if they are limited in numbers.
Weed and Drugs
The use of drugs is widespread in many places of Madagascar. The use and possession of Marijuana and other recreational drugs is illegal in Madagascar. The stimulant Khat is widely and openly consumed in the northern region of Madagascar. These can be bought through grey areas and shady brokers at the nightclubs and casinos. It is best to be careful and not get caught as the laws are extremely strict and to contact the concerned officer of the country you belong in case of an emergency.
Health, Fitness, Gyms and Massage
Gyms and fitness centers are common in the cities and fitness freaks will not have to worry about it. Due to western influence, the need to be fit is widespread and even locals hit the gym to get in shape. Massage centers can be nearby your hotel and most of the centers don't provide anything other than massages and shall be friendly and pleasant but speak limited English. Some of the famous Massage centers are Vaniala spa, Holistic Healing Center, VIP Spa club, La Medina, Le Louvre Hotel and spa, Constance Tsarabanjina.
STDs and HIV
It strictly advised to all tourists to take the necessary precautions and safety measures. You must indulge only in protected sex. Prostitution in Madagascar is legal. Madagascar is a destination for sex tourism including Child sex tourism. Human trafficking and child prostitution are great problems in the country. Therefore one should realize the risk involved and should not get carried away by excitement. It has the highest rates of sexually transmitted infections (STIs) in the world. The people do not have a clear knowledge of STDs and HIVs. So a mistake done might make us regret badly and it is recommended to be smart and use protection whenever needed.
Stay Safe
Madagascar is a fairly safe country. Don't walk around at night in Antananarivo (other cities are pretty safe).
See Also