Delhi
Delhi dating guide advises how to pick up Indian girls and how to hookup with local women in Delhi. Travel, enjoy and have fun with hot single girls and you might even meet the love of your life. Read more on how to date Indian women, where to find sex and how to get laid in Delhi, India.
Delhi is the capital city of India, the city has a population of almost 20 million people. The city of Delhi is well known for housing some of the most powerful people in the country. It is the official residence of the Prime Minister, the President, and numerous other political leaders. The strong presence of powerful people in the city can be attributed due to the city housing the Parliament of India. The city has defined and redefined the elite over the years. The city is a dream for those who are looking to make it big in the world of politics and supreme power. Also, the city has various business opportunities and it also offers a better standard of living in comparison to other cities in the country. The city of Delhi does have a diverse population, a majority of whom speak in Hindi.
Delhi Top 10 Overview:

Chance of picking up girls: 3.5/5

Picking up at daytime: 2/5

Picking up at nighttime: 4/5

Looks of girls: 4/5

Attitude of girls: 2.5/5

Nightlife in general: 3.5/5

Locals' English level: 4/5

Moving around the city: 3/5

Budget per day: US$30 - $300

Accommodation: US$10 - $200
Girls in Delhi
Delhi is the capital city of the country and this pretty much implies that the women are well to do; they come from a background of sizeable affluence and they are well educated to say the least. The city is the hub of most of the trends that start across the nation. Most of the women in the city speak in Hindi language and they can speak in conversational English. The city houses some of the most premier institutions and hence, the women in the city are at least graduates from some of these premier institutes. Do not be surprised if the women know a lot about your country or they are well versed with global experiences, as these women hail from affluent, rich, and politically strong families, who have gained higher educational degrees from some of the most prominent universities across the globe.
Delhi is one of the most populous cities in the country of India, and though this might seem like an added advantage, one must also keep in mind that the sex ratio is to at par with global standards, and the competition here is immense. The city of Delhi has women of Punjabi descent. These women are characterised by their fair skin, radiant glows, well-formed facial features such as a sharp nose, light coloured eyes, voluptuous figures, and long, straight, silky, brunette hair.
The women are immensely desirable by most of the men in the country and they do take a lot of efforts to ensure that they are always looking their best. The women in Delhi are of varying heights, with some women who are capable of being super-models, towering at 5 feet 9 inches and above, while the general average of women are not very tall, standing at 5 feet 5 inches in height. There are a lot of students in Delhi and these come from different parts of the country, some hail from the Eastern part of India and have Asian features, these look like women who hail from China, Japan, Singapore and so forth. While there are a few women from different parts of the country, most of the women have a stereotypical fair complexion, and large breasts, these women take great effort to maintain their hourglass figures, and they are extremely fit.
The city of Delhi has women who hail from extremely rich families, and it is this fact that defines their dressing sense, their taste in clothing, they are extremely obsessed with wearing branded clothes, carrying expensive, designer handbags, and possessing designer accessories. The society is extremely materialistic and times and the women do not hesitate while spending money on personal products and while shopping. So if you decide to pleasantly surprise a woman with a gift, do make sure that it is branded, of extremely good quality, and suits her style, failing which, not only shall your chances of impressing her disappear, the chance of her making use of your gift also becomes immensely slim. It is safe to say that the women of Delhi have expensive taste, they do believe in materialistic show off wealth and status, and hence, it is important for you to not just have an alluring personality, but also to have a sizeable amount of wealth and notable social status, in order to impress a woman and take her to bed, to have sex with you.
| | |
| --- | --- |
| | Looks of girls: 4/5 |
| | |
| --- | --- |
| | Attitude of girls: 2.5/5 |
Where to Get Sex Now
It is easy to get sex online in Delhi. You just need to find the best available girls. See Girls Online Here!
How to Pick Up Girls
The city of Delhi has a pretty open culture. The culture may not seem too casual for the Westerners, who come to India. The city has a culture which is much more inclusive and better than the other cities in India as the inhabitants of the city are open-minded, above it all they are not too rigid with societal and cultural norms. The people of Delhi are confident and outgoing; they do not hesitate to interacting with people who are from other countries. The women here are especially fond of white men, thereby making it easier for men travelling to Delhi, looking to have sex with naughty females.
| | |
| --- | --- |
| | Chance of picking up: 3.5/5 |
Tips for Daytime
| | |
| --- | --- |
| | Chance of picking up at daytime: 2/5 |
A completely different game is to be played if you are hunting for horny girls during the daytime, most of these are dormant, as Indian culture is conservative, and it is at its peak during the daytime, as there is the constant fear of being spotted, being subject to gossip, or being judged by others. Most of the women avoid hooking up or dating relatively unknown strangers during the daytime. One must approach such women cautiously and avoid being too aggressive in their pursuits, for these women might not take to it very kindly and if there is a brush in with the law, you as a tourist might face an extremely tough time.
How to approach the girls?
When an individual has made up his mind to try his luck during the daytime and approach women for a date or hookups, they must believe in themselves while knowing that it is a tough task, but not impossible altogether. The women love men who dress well and can sustain their interest and attention via a great conversation. Foreigners who are well versed with English achieve a greater success rate in hooking up with the women in Delhi. One must ensure that he is not under-dressed while meeting women in Delhi. Do keep in mind that the daytime temperature is extremely hot and not being under-dressed is a challenge by itself. Besides, try not approaching the women heads on, instead start a conversation with small talk, then gradually move to specific topics, perhaps a compliment or two, and then indulge in some flirting.
Best Places to Meet Girls
While in some of the biggest cities across the globe, meeting beautiful chicks during the daytime is a simple task, approaching them is not simple. The women are usually busy with their daily lives and they choose to bury themselves with work. It is only much later at night that they let their hair down, party, and during the daytime, the best place to meet girls are the magnificent shopping malls that are peppered all over the city. Some of these malls include DLF Promenade, which is located in Vasant Kunj, then there is Pacific Mall, which is situated in Subhash Nagar. The biggest mall of them all is DLF Emporio, which is an upscale shopping complex, in all of the above places you shall find women from rich and powerful families, not only do these women look beautiful, but they also are party freaks who are ready to get in bed with tourists who are wild in bed. Apart from shopping malls, one can also visit prominent coffee shops such as Blue Tokai Coffee, The Coffee Shop, and the world-renowned Starbucks. Most of these places have a young and vibrant crowd, and horny girls of all ages can be found here.
Tips for Nighttime
| | |
| --- | --- |
| | Chance of hooking up at nighttime: 4/5 |
The nightlife scene in Delhi is completely different; the women are extremely friendly, they seldom have issues in meeting up with unknown men of foreign origins and partying with them. In fact, most of the women do not trust the local men as much as they trust men of foreign origin. Much like the case of anywhere in India, the bars and nightclubs have a very lenient door policy for men who are tourists and come from the west. The tourist are given entry on priority, it is always advisable to wear light clothing, as the nightclubs are densely packed and you shall end up sweating, so avoid heavy jackets and overcoats, a light jacket along with denims is much more practical. Approaching the naughty females at this hour is not a big deal, as they are usually looking to get drunk and have sex without any strings attached. All you must ensure is that you have enough charm and wit to keep them engaged, while some extra dough shall help you buy them enough drinks to keep them happy.
Best Nightclubs to Meet Girls
The city of Delhi has a very electric nightlife culture, the people love partying, and these parties are wild, to say the least, there is a good amount of alcohol that is involved. Most of the nightclubs are filled with skimpily dressed women, who are downing shots and looking to have sex with complete strangers. Some of the nightclubs which a tourist must visit to meet beautiful chicks and hook up with the are mentioned below:
The Library: The library which is situated within the immensely popular Leela Palace Hotel has iconic chesterfield chairs incorporated into its decor. The sophisticated bar has the luxury and the charm of an era that is long gone. This bar is extremely famous for its scotch and whisky collections, it is undoubtedly the best place to take your date to if you are expecting a classy evening of drinks and a night of explicit sex.
The Hong Kong Club: The Hong Kong club which is situated in Aerocity has an island bar, it also has a few hidden dining rooms that are extremely private and come along with their own bars, these also have open kitchens, and towering wine racks. It usually has a dignified crowd on any given day of the week, and the perfect place to visit if you are looking to hook up with a beautiful chick who is classy as well.
Kitty Su: Kitty Su is the only bar from the entire country of India to be listed in DJ Mag's top 100 clubs of the world. The club is very different from the first two bars on this list of the best nightclubs in Delhi. This nightclub has four areas, and they each have a different theme, the atmosphere is loud and electric, and most of the times it is teeming with horny girls who are looking to get drunk and have some wild sex. It is a must visit for those travelling to Delhi for sex.
The Piano Man Jazz Club: Recently, there has been a great number of women who have taken up to Jazz music in India. If you love jazz and want to meet women who share the same taste as you do, you must definitely try visiting The Piano Man Jazz Club, as it has women who not only look good, but also have an impeccable taste in music, and are from a classy family background.
The Electric Room: This is one of the most vibrant nightclubs in Delhi, the atmosphere has bright LED lights of dark hues, and the music is usually handled by live bands, the women here are looking for a night of singing and romance, make sure your taste in music is good and you can sing along with her, because if you keep up with your date for the night while singing, you might make her sing a different tune altogether at night, in bed.
| | |
| --- | --- |
| | Nightlife in general: 3.5/5 |
Mature Ladies and Cougars
Delhi is a city which hosts a lot of women who are above the age of 40, and to the luck of tourists visiting to hook up with these women. These women are liberal with their thinking and since they have received a good education and belong to affluent families, they are open to hooking up with tourists and younger men. However, the chances of hooking up with mature women is not a very common occurrence. In order to meet such single naughty females who are above the age of 40 and sexually available, one must be mingling in the appropriate circles. Visiting some of the most vibrant bars, frequented by such mature ladies shall also help.
Most of the women who are above the age of 40 and ready to have sex with a foreigner/tourist mostly belong to the upper strata of the society, hence, you can make the most of this but if you wish to hook up with a mature woman who hails from a middle-class family, it is a completely different scenario and you might have to hook up with her secretly as cultural and societal norms are not lenient and they prefer to get intimate in secrecy while maintaining anonymity. Being able to have sex with such women is a different and cumbersome task, but if you manage to do so, the sex is epic, to say the least, as most of these women are unsatisfied housewives or divorced women who are looking to have some fun. Besides this, one can also take assistance from online dating websites, as these have numerous female users, including mature women who are looking to have sex in anonymity, but one must beware of fake profiles, as there are honeytraps and opportunists.
Dating
When visiting Delhi, dating can be a fun and interesting experience. AdultFriendFinder.com, lets you meet local members in Delhi and get to know them on a personal basis before you arrive. It just takes a few minutes, you simply create an account, upload a few images and tell a little about yourself. Since time in your destination may be limited, get to know each other's desires beforehand so when you do meet, you can skip the awkward introductions and start having some real fun.
Top Dating Tips
The women of Delhi are extremely materialistic, they have extremely expensive tastes as well. So having a sufficient amount of money to spend shall definitely help, the tip here is to keep the cash handy because you shall be most definitely needing it. Apart from this, one must also try and learn the local language, Hindi, as women appreciate it if you make an attempt to learn a few lines and make a conversation using it. It is even better if you can compliment them and flirt while speaking in Hindi. The women of India to have an unspoken obsession with Western men, this is largely shaped by pop culture and Hollywood. So it would help to put on your best jacket, be a little chivalrous and unabashedly dole out those cheesy lines. The women in Delhi also keep themselves informed of the global trends, thus, one must definitely be informed while making conversations as these women might know more than you do, especially in topics such as literature, politics, music, pop culture and movies. It is best to avoid topics such as religion as it is a raging debate in a largely diverse country.
Relationships and Love
Thousands of single women in Delhi are searching for a partner and potential future husband. Check out an ultimate guide for dating local girls, relationships, love and marriage: Relationship & Love Guide to Delhi
Online Dating
Online dating has most certainly redefined the way we go out on dates. We no longer need to step out and visit nightclubs with the uncertainty of getting lucky. Instead, we can log onto these dating websites and apps. Match with the women we find attractive, break the ice via text itself and meet them on the decided date and place. This helps speed up the entire process and you longer need to wait for the third date to get to know her and hop in bed with her.
To hook up with a few horny girls in Delhi, one needs to download a few of the most popular dating apps in the country, that's all that needs to be done. Among the other apps which are widely used all across India is Tinder, this app is a market leader across the globe and the story is no different when it comes to India. The app has millions of users and it sets up camps at some of the most prominent shows and gigs in town. The app has verified profiles and is mostly used by girls and mature women looking for sex. It is the best shot for a guy looking to get laid at a moment's notice, without any frills.
Live Cam Dating
Are you looking for virtual satisfaction in Delhi? Chat with live web camera models and find the best girl for your needs. There are thousands of girls online 24/7 waiting for you: Live Cam Girls
What Kind of Guys Have the Best Chances
Delhi is a very different city, where there is no particular formula that shall come in handy while wooing women and getting them to have sex with you. Most of the women as mentioned earlier, are extremely fond of designer clothes and handbags, it is an open secret that men who can gift expensive items shall do extremely well with women in Delhi, apart from this the entire society is materialistic as they themselves have accomplished quite a bit if they are from affluent backgrounds, hence, if a tourist hails from a strong Western country with sizeable wealth and social status, he shall have a better chance in comparison to the competition. While visiting nightclubs, it is important for men to dress well to have a better chance with the women. The women of Delhi take great effort while dressing up and they expect men to have perfectly styled hair, dressed well, and men who smell good as well. If you are shabby in attire, you shall be rejected outrightly. Apart from this, men who are good at making conversation, have in-depth knowledge about poetry, literature, music, and pop culture often have a better chance than most of the other guys in the city. So make sure you are at your best while wooing beautiful chicks.
Risks while Gaming
Delhi is a pretty aggressive city, the people are extremely short-tempered and they will not hesitate to pick up a fight with you if you step on toes. This involves hitting on already committed women, getting funny with women who are prospects of other guys in the club and flirting with women who have family members or friends present in the same club. If you do end up getting into a fight, it is best to not escalate it further as most of the people at the best nightclubs in the city are related to politically powerful people and they can escape the clutches of the law easily, while you shall get into trouble and have no assistance of any kind. Yes, there is also the possibility of encountering cockblockers, such as sisters and best friends of the naughty females you are in pursuit of at the nightclub.
How to Get Laid as Soon as Possible
The most simple way to get laid in the city of Delhi is to hit the most popular nightclubs with horny girls at night. These are usually young girls who have quite a sexual libido and they are looking to have sex without any strings attached. These are sexually available and won't hesitate to sleep with you, only hours after having known you. Apart from this, one can also try to enlist themselves on some of the most popular dating applications as mentioned above. These apps have many active users who are beautiful chicks, looking to get intimate with a suitable fine young man, if you play your cards right you may end up being the one she is looking for.
Gold Diggers and Sugar Babies
Delhi is full of hot girls looking for a mutually beneficial hookup with travellers. There are lots of girls who don't charge by the hour but who will do anything for a guy who is willing to help them pay their bills. If you are looking for a more personal and less transactional alternative to escorts, a good place to find these sexy open-minded girls in Delhi is SecretBenefits.

The city of Delhi has a large population that is well to do and come from affluent backgrounds, but there is also a large number of women who come from neighbouring states, which are not as developed and these women come in pursuit of a better lifestyle in Delhi. Many of such women lack the skill to make it big in the dog eat dog world. They then choose to take the path of hooking up with men who are rich and can give them the easier path to all the luxuries in life. They also look forward to hooking up with tourists who have plenty of money to spend, along with having a luxurious suite at a prominent hotel, and tourists who can show them a good time for as long as possible.
The city also has plenty of sugar babies as well, these women keep an eye on rich tourists who can not only show them a good time for the span of one night, instead these women choose to target extremely rich business travellers who frequently visit the city and who can supplement their wealth and pay their tuition fees and rent every month. Many of these women succeed in getting a credit card from sugar daddies who enable to shop for luxury goods until they are content.
BDSM
Looking for a new bondage partner while traveling? ALT.com is a community of like-minded people with members around the globe. Our members are interested in submissive sex, power exchange, locating persons for new slave roles, erotic BDSM, bondage & fetish sex, as well as live sex dates. Find thousands of play partners for whatever your fetish may be; bondage, foot, cockold, spankings, role-play, electric or water play, sadism and masochism all while traveling in Delhi.
Swinger Clubs and Naturism
There aren't any swinger clubs or nudist beaches in the city of Delhi. However, the city is extremely famous for its sexual notoriety and there are numerous parties that take place every day. These often involve swinging couples as well. These parties are conducted behind closed doors in Delhi due to the conservative society, also because many of these parties involve couples that are related to people in high positions in the Indian political scenario. Thus, if one wants to get on the inside of such parties, he must interact with the appropriate circles efficiently to be invited at the earliest.
Costs of Living
Delhi is one of the most expensive cities in India, but if it is considered from a global point of view for a traveller who is visiting from a developed country, Delhi isn't all that expensive. A tourist who is visiting the city can spend a day in the capital of the country for less than 70 USD. However, this means living on a strict budget. Including a simple stay, visiting a few paid attractions in the city such as the Red Fort and the Qutab Minar, the daily cost also includes a few simple meals in the capital along with a few drinks or indulgences such as desserts. The budget break down is given ahead, it involves a daily lodging cost, which is at least 35 USD at a decent place, then there are the three meals of the day, which cost no more than 10 USD, later, one can visit the paid attractions across the city within 5 USD. The remaining 20 USD shall be spent on travelling via cab/metro and having a few drinks at a decent bar.
| | |
| --- | --- |
| | Single traveler's budget per day: US$30 - $300 |
| | |
| --- | --- |
| | Accommodation per night: US$10 - $200 |
You can find very cheap hostels in Delhi, but if you like comfort, it's recommended to book a hotel, especially if you're hoping to bring any guests to your place.
| | |
| --- | --- |
| | Beer in a grocery shop: US$1 - $3 |
Beer is not sold everywhere in Delhi. Ask locals for the nearest shop to buy beer or spirits.
| | |
| --- | --- |
| | Beer in a bar or restaurant: US$3 - $5 |
| | |
| --- | --- |
| | Meal in a restaurant: US$5 - $50 |
Accommodation
Airbnb and Couchsurfing are not popular in India. These are generally the first choice for budget travellers visiting any country. However, the businesses are making their presence felt in the current scenario and shall develop in the years to come, but at present, most of the travellers heading to Delhi, can make use of OYO Rooms, if they are on a budget, as this website provides decent accommodation with adequate guarantees and cleanliness, while those who have a bigger budget can always venture to stay at 4 Star Hotels and Business hotels, as these have spacious rooms, polite staff, and stay satisfaction guarantees. Those who are visiting the country on a large budget can book themselves into opulent suites at 5-Star Hotels.
How to Get There and Move Around
Delhi is quite a large city, which has humongous dimensions, but the city's corners are extremely well connected. They are linked by the metro most importantly. The metro despite being crowded has great connectivity and is value for money. The city of Delhi also has a superb cab network and one can summon a cab for unbelievable rates. Local autorickshaws also help you make a quick commute that is not too heavy on your pocket.
By air: The city of Delhi has a world-class airport in the form of the Indira Gandhi International Airport. The airport is frequently ranked among the best in the world. This is usually the best option to arrive in Delhi, from a destination that is out of India. The airport also handles various domestic flights via another terminus.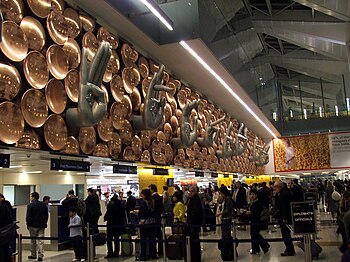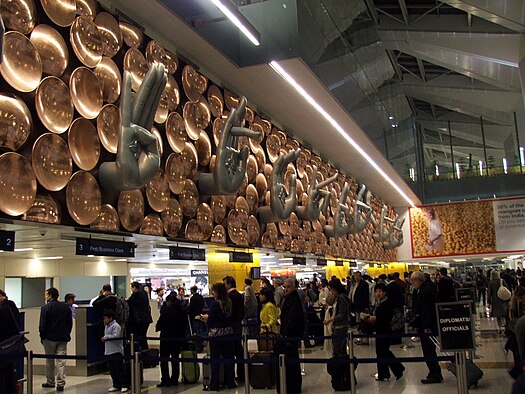 By bus: The Delhi Transport Corporation handles all the local buses that ply in the city. These buses reach every corner of the city and a few of these are the best option for sightseeing.
By car: A highway system from the nearest cities is good towards Delhi. However, renting a car and driving it yourself in the city may be very challenging in chaotic traffic.
By train: The city of Delhi possesses a well-connected metro network, which is quite frankly the lifeline of the city, it is quick and reasonable. However, it can be confusing for tourists.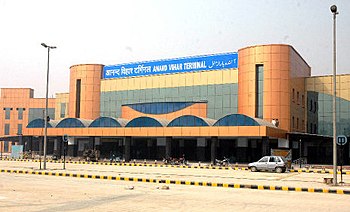 By metro: The Delhi Metro network is a fast-growing service which provides a cheap, quick, hassle-free and air-conditioned way of zipping around the city.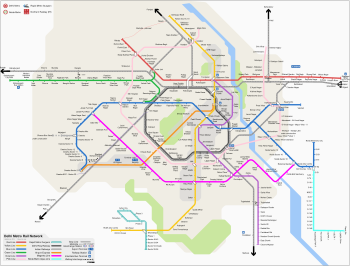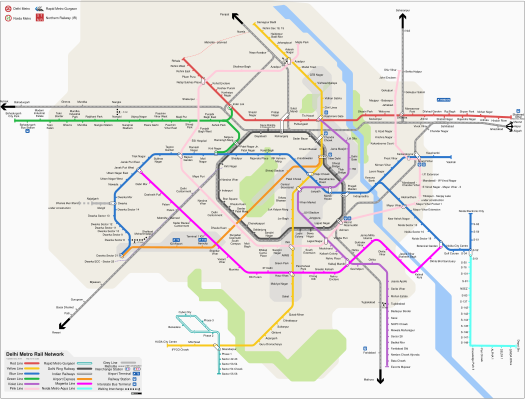 By boat: Delhi is a landlocked union territory and one cannot possibly reach the city directly by boat.
Visas: The individuals who are travelling to Delhi for work purposes, as if they are employed by an IT company or other renowned foreign-based conglomerates, they can apply for a work visa. This work visa is valid from anywhere in-between 1 to 5 years, depending upon the duration of your employment while the tourists have no reason to worry as most of the people visiting India from the major countries across the globe get a visa on arrival. Therefore, you do not need to worry too much about it. You will need to apply for electronic tourist visa before entering the country.
Digital Nomads and Remote Work
Over the last two years, the internet speeds have drastically improved and a gigabyte of data is available at just 0.10 USD in the country, but the speed varies from one area to another. Delhi as a city is not a cakewalk for Digital Nomads. However, coffee shops do offer high-speed internet and come to the rescue, but this is just for a few hours, and as these are at no extra cost, they serve as a haven for Digital Nomads.
Internet and Mobile Operators
In Delhi, the cellular coverage is reasonably good, and the intense competition between some of the biggest telecom players has resulted in dirt cheap data for the customers. The biggest mobile operators in the city are Vodafone-Idea, Reliance Jio, and Airtel.
Gambling and Casinos
Gambling is illegal in Delhi and although there are a few illegal gaming parlours these are not trustworthy and one should actively avoid visiting these places, as tourists are seen to be a soft target for scamsters.
Weed and Drugs
The most common drug in Delhi is Weed. Weed is known as Ganja or Maal locally, and a tourist can easily purchase some at defined places. However, this is an extremely tricky process as people often look to thug tourists of their money, the law enforcement may be in on this to loot you of your money as any form of drugs is illegal in India, yet, many of these are widely available. Synthetic drugs such as MDMA, Ecstasy, LSD, and Cocaine are available via dealers at some of the most upscale nightclubs, it is not uncommon in Delhi and one can definitely indulge in these but there is a certain amount of risks which are associated within the entire transaction.
Health, Fitness, Gyms and Massage
The citizens of Delhi have been obsessed with fitness for the last two decades. Many of the individuals who reside in Delhi have obesity running in the family, however, motivation from sportspersons and fitness icons has started a cultural revolution and the people hit the gym more regularly than the national average.
Yoga is synonymous with India, and a large chunk of the population of Delhi also practices yoga as a form of exercise there are various meditation centres in and around Delhi for a tourist or a local to practice Yoga in its purest and truest form. A large number of tourists visit the country for relaxation and enlightenment as well and this is the reason behind no lack of massage parlours in Delhi. The massage parlours often make use of the ancient knowledge of Ayurveda for healing and therapeutic purposes. This involves the use of herbs, Indian spices, and aromas during the massage.
STDs and HIV
A large number of sex workers in India were affected by HIV in the past, this was due to the lack of awareness and the rampant indulgence in sexual activities without using appropriate protection. This has changed over the last decade and the numbers of patients affected by the disease have drastically decreased, many of the women from middle class and high economic backgrounds have had treatable STDs, but the cases of HIV are extremely low. Either way, the tourists are cautioned against this and encouraged to use protection to safeguard themselves from STDs and HIV. Condoms are available at all chemist stores and general stores across the city of Delhi.
Stay Safe
Many first-time travellers to India find themselves falling victim to scams and touts, and unfortunately Delhi has a lot of both. Be on guard for anybody trying to help you by giving you unsolicited directions or travel advice. Do not blindly rely on the advice of taxi and auto drivers. If this is your first time to India, do not openly admit it, as this will make you more vulnerable to touts.
Delhi is an increasingly unsafe place for women. It is not uncommon to receive lewd remarks or even physical touching. If you are arriving into Delhi at night, stay in either the airport lounge or well lit areas until daybreak. Try to avoid walking around alone or hiring cabs alone. Dress conservatively (preferably in Indian clothing so as to blend in). Learn to shout and consider carrying mace/pepper spray.
See Also